I spy with my little eye… tonight's offering for Caption This!
I knew as soon as we saw Lafayette and Sookie in front of the mirror that we all would have fun trying to top what ever Lafayette said.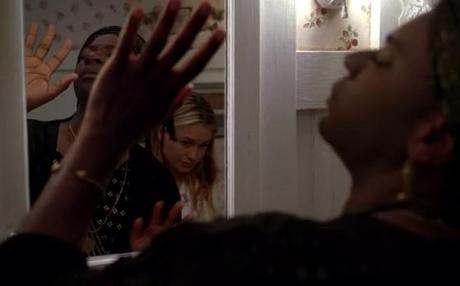 Now… do you have the chops to top Laffy and his "better than Whoopi in Ghost" self?
Give it a shot and Caption This!