It's Wednesday and you know what that means… its time for Caption This! Time stretch your mind and let your creativity flow.
Of course, there are times when "searching" for a picture to Caption it can be way to easy to be distracted by a certain Viking Vampire… with fangs… taking a walk on one of the most famous streets in the world. So for this edition we are going to go down to N'awlins with Eric and company.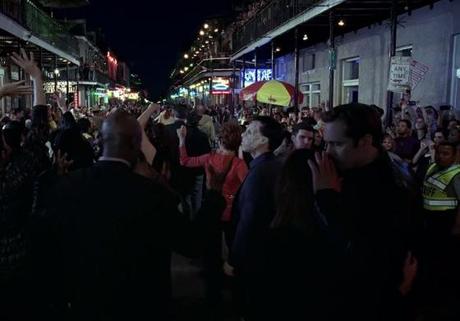 For my contribution to the captions of this cap, I am going with:
Forget "Where is Waldo?", lets play "Where is the Viking?"!
Your turn, how would you caption this picture?