We've all said it before, some pictures are just begging to be captioned.
We love you Alex, and your excursion to Japan for your Battleship promotional/premier appearance provide our for this edition of Caption This!
Obviously, we love it when see new pictures of Alex.
Alex in a skarf… need I say more?
Alex in a skarf, outside, flashing the Skarsbrow? Your boss doesn't need you anymore because your reason in life is to adore all the new Skarspics on the net.
Alex in a skarf, outside, the Skarsbrow…. with a STUFFED FUZZY LAMB? Priceless!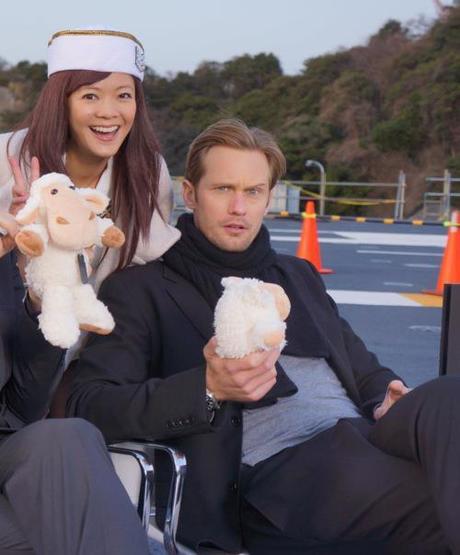 Like we said.. some pictures were just meant to be captioned.