With last week's Caption This featuring Sookie and Lafayette, I feel its appropriate that this week's post be Ericcentric.
We all know our Viking was only in 4 scenes this past week, and had one scene cut out so it was actually 3 on our screen. Neverless, I think I found the perfect picture to caption. Even with the "unnecessary accessory"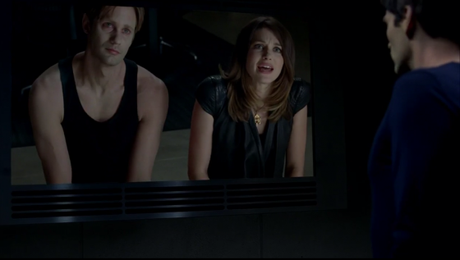 I think we can come up with some good ones from this picture. I am going to start this week off with an offering of my own:
Look at this, EVERYONE wants the Viking on TV all the TIME.
What do you think? Willing to take a chance on this one and Caption This!