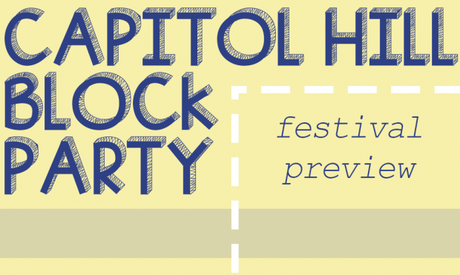 Graphic by Allegra Rosenberg
In a city where just about every neighborhood has it's own micro music festival, the Capitol Hill Block Party is at the forefront of music events in Seattle. As far as most are concerned, this is one of the only true music festivals (next to Bumbershoot) and is known by locals simply as, "Block Party". Held every year since it's opening in 1997 the festival has grown from a one day event to a three day celebration of Seattle's art and music. While not as well known as some other city centered festivals in the country, Capitol Hill Block Party's appeal comes from the always-solid collection of emerging, local talent.
This year, bands such as TV On The Radio, Ratatat and Jamie xx are among some of the most anticipated with smaller bands such as Chastity Belt and Lower Dens and filling in for some of the must-see underdog performances. The lineup features an assortment of genres from punk to electronica all of which whom are sure to get the crowds moving. While not the biggest or the best in the country, Seattle's Capitol Hill Block Party is sure to be one hell of a time.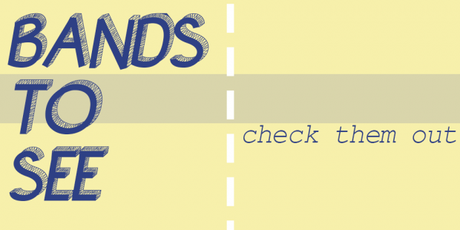 These guys are proof that shoegaze is not dead. Their dreamy vocals and soaring guitar riffs will send your ears to the warmth of yesteryear. This band is best served with a sepia Instagram filter with a side of sunset. Catch them on the mainstage on Sunday at 3:30.

Say what you want about screamo bands, Deafheaven is a completely different animal with a sound all their own. The best part of this band comes from their ability to seamlessly weave Explosions In The Sky-like guitar melodies with heavy metal vocals. Check them out for yourself at the Vera Stage at 10:45 on Friday. Bring earplugs.

Nothing but good vibes here, folks. Unknown Mortal Orchestra's psych-rock style makes for the best afternoon soundtrack to get outside enjoy the sunshine. You can find these guys on the mainstage at 3:30 on Saturday.

This three piece Brooklyn band is one among many talented female led groups in this year's lineup. If their live set is anything like their self titled debut album, you're in for a treat. Look out for their latest single "Deadwater." Wet takes the main stage on Sunday at 2:15.

Wye Oak's synth based pop style blends the best parts of indie rock with subtle, throwback melodies from the 80's and 90's. Check them out this Saturday on the main stage at 7:30.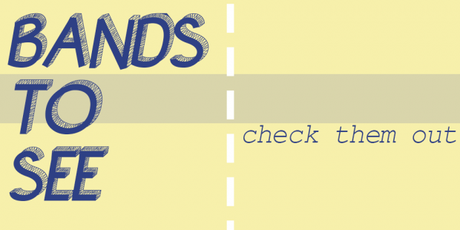 Friday
4:30: Murder Vibes – Neumos Stage
6:30: Broods –  Main Stage
7:00 – Slow Bird – Neumos Stage
7:45 – Jamie xx –  Main Stage
8:30 – Black Whales – Barboza Stage
10:45 – TV On The Radio – Main Stage
Saturday
3:30: Unknown Mortal Orchestra – Main Stage
4:45: Ivan & Alyosha –  Main Stage
7:15:  Meatbodies  – Vera Stage
8:30: Kodak to Graph –  Vera Stage
10:30: The Kills – Main Stage
11:00: Com Truise – Main Stage
Sunday
2:15: Wet – Main Stage
3:30: DIIV – Main Stage
5:00: Lower Dens – Vera Stage
7:15: Father John Misty – Main Stage
7:45: Nyves  -Barboza Stage
8:45: Ratatat – Main Stage