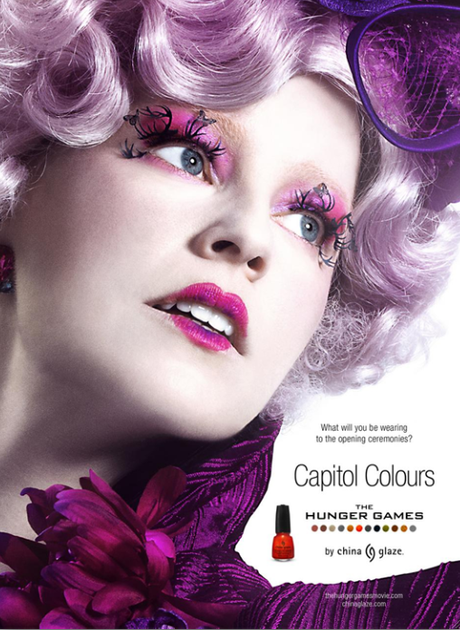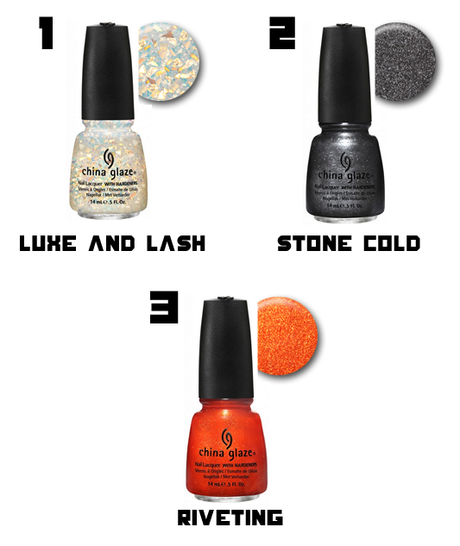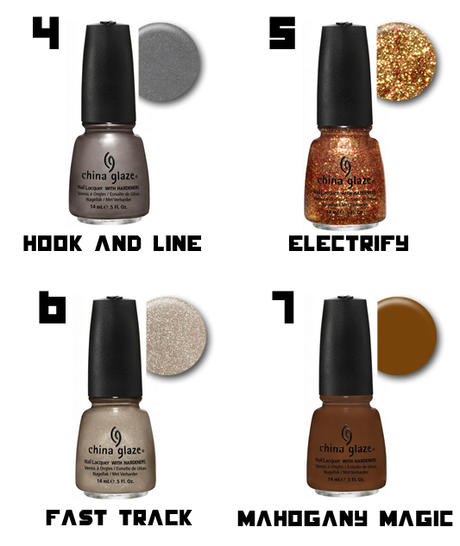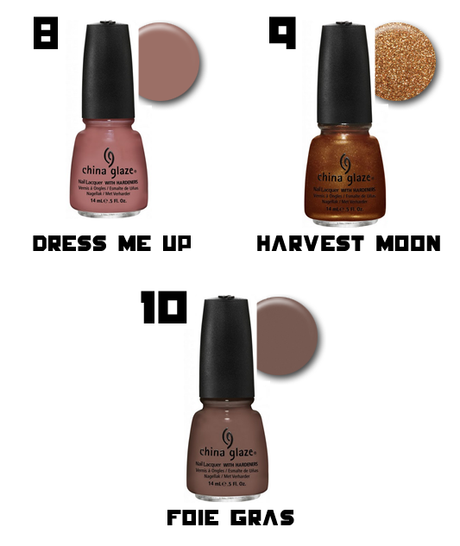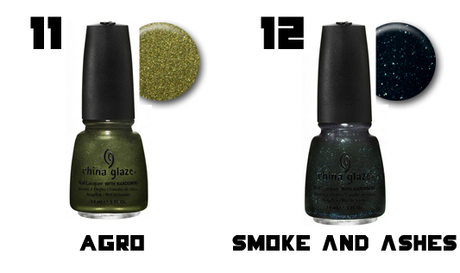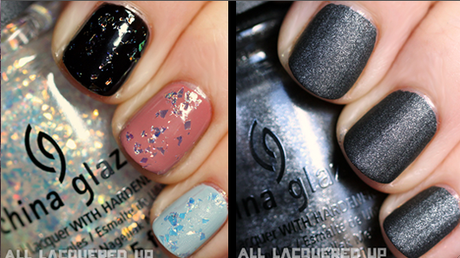 If you'relike me (and everyone else in the world), part of your weekend probablyincluded sitting in a cinema watching the most highly anticipated movie of theyear,
The Hunger Games
.  Amidst the fighting and bloodshed, the citizens of Capitol showedoff their stunning fashion sense. My eyes were dancing with the bright colors, crazily fabulous hats, andoutlandish makeup.
Well,thanks to
China Glaze
, we can all look as fabulous as the Capitol citizens withtheir Capitol Colours collection.  There are 12 different shades, each onerepresenting one of the districts, and
The Hunger Games
' own Effie Trinket serves as the face of this new collection.
Lookingat the photos, I can't wait to try Luxeand Lash AND Stone Cold.  Luxeand Lash is a great topcoat that creates a glitter-esque effect.  I think it looks especially adorablewhen paired with Dress Me Up.
And thenthere's Stone Cold.  I have never seen matte polish likethis… it looks like gravel!
Try outthese new shades and let me know which one is your favorite…
Photographyand Collages:
The Hollywood Reporter
,
ChinaGlaze
,
Smudge Style
,
All Lacquered Up
, and Jenny Perusek
Author:Jenny Perusek
Thanks!  JP