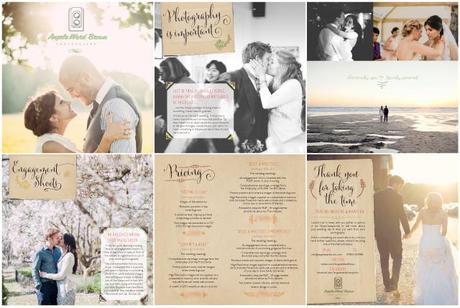 Swash and Fold Tailored Designs used my Cantoni font to help wedding photographer Angela Ward Brown enhance her promotional brochure.
Notice how beautifully the script font and simple text
complement the photographs to get the message across.  Great design!
I love the hand made feel.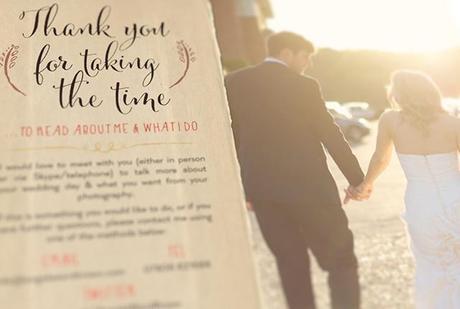 In addition to my Cantoni script font, the text fonts used are Mirabelle Upright  (in red) and Soins Sans Pro (in black).
 The use of hand-lettered font adds a more personal touch to the message.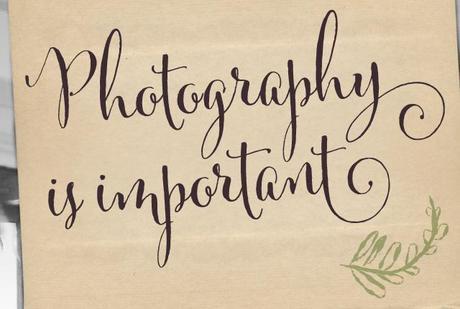 A nice closeup highlighting the use of alternate ending letters.
Love the little greenery at the bottom:)
Overall a very sweet design.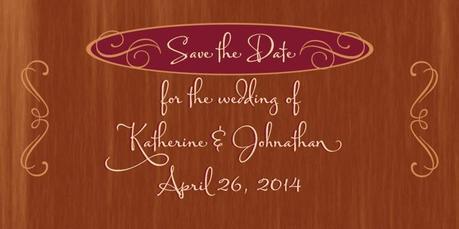 Remember you can still get 40% off Stephen Rapp's new script font Baghadeer.
( That's an additional 10% off for my readers.)
Just use the code "DEBISBLOG" at checkout to get this great savings! My friend Charles Borges de Oliveira also has a lovely new font out called DESIRE. It's currently 10% off here.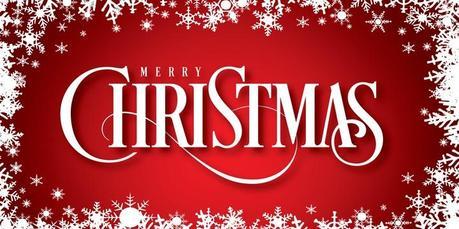 Have a Whip it, Whip it good Wednesday

  Debi
For the DEVO fans out there:)
Check out any of my three hand lettered fonts by clicking on their graphics below.
Cantoni made it to #1 on Hot New Fonts, was a Rising Stars list winner for September 2013 and is #8 on the Best Sellers list.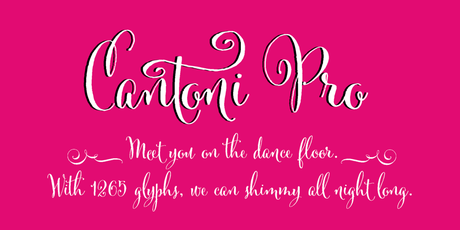 Dom Loves Mary made it to #4 on Hot New Fonts, was on the Best Sellers list and a Rising Stars winner  in November 2012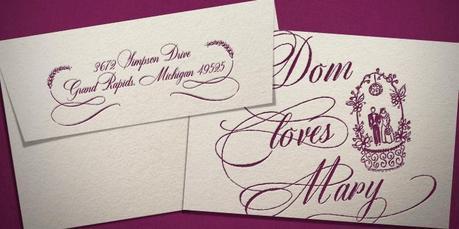 Belluccia made it to#1on Hot New Fonts, was on the Hot New fonts list, spent 26 months on the Best Sellers list and was a Rising Stars winner in July 2011.