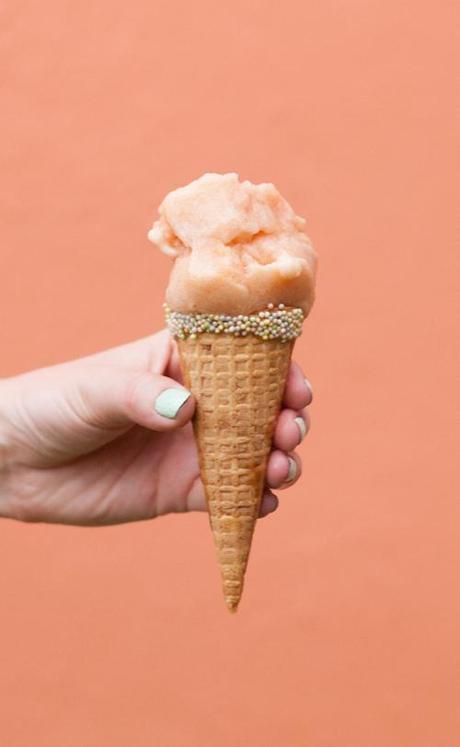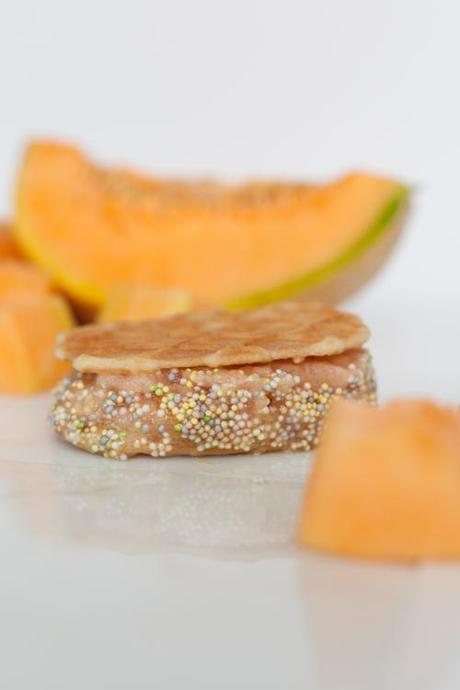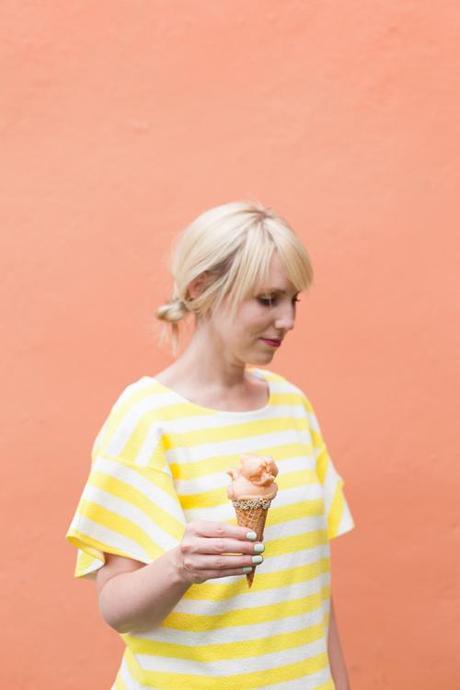 In honor of National Ice Cream Month here in the states, I'm doing a series of delicious, healthy sorbets with 

Kandyce Caroll of Ramblin Rose Cafe

. So far we've covered 

a strawberry rose sorbet, kiwi mint lime sorbet and now up cantaloupe hibiscus sorbet.

 It's so easy and perfect for snacking.

Check out the recipe below.

photography by Laura Sumrak 

food by Kandyce Caroll


The recipe is basically the same as last week, just swap out the tea and fruit. 

Cantaloupe hibiscus sorbet3/4 cup hibiscus tea (loose leaf at a local coffee shop works!)2 tbs grapefruit juice2 cups of cantaloupe1/4 cup honey
In a saucepan, stir the tea and honey together over low heat until thoroughly combined. Bring the mixture to a boil, remove from heat, and let cool.
Place the 2 cups of fruit and the 2 tablespoons of juice into a food processor and puree. Once smooth, blend in the simple syrup made from honey and water. Mix thoroughly.
Scrape the sorbet onto a parchment lined baking sheet. Spread the mixture out over the pan, forming a thin layer. Freeze until solid then remove from the pan in chunks and puree again in the food processor.
Donzo.
Yields 2 1/2 cups of sorbet
To apply the sprinkles onto the cone you simply apply a small amount of honey onto the rim of the cone and dip into sprinkles. Easy squeezy.
To make the waffle sandwichUse the waffle cookies from Trader Joe's and dip in sprinkles. We used Sprinkelz sprinkles because they come in lovely shades.