Sponsored Review 

My second trip to NailzTreats was made so much special; because this was where we decided to hold dear friend Germaine's hen party at! Despite being her appointed Maid of Honour, I failed to cajole her into doing anything outside her comfort zone, so I decided that I'd introduce them to the only place I trust with my nails!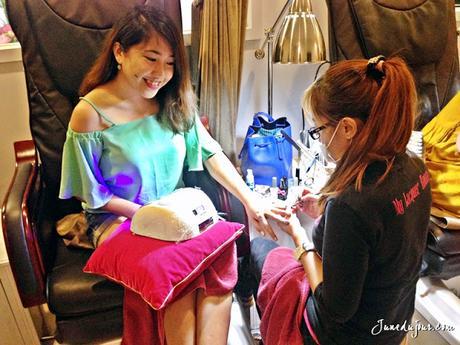 The happy bridal party in attendance! Germaine is the exuberant one in purple sitting at the far right of the picture; and she like everyone else were just as overwhelmed at the number of designs to choose from! But they were happy to hear that NailzTreats artists are able to customize special touches to your nails one of a kind.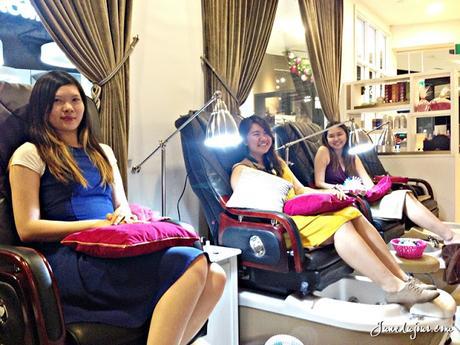 A rich purple gradient shot was what Rong (in blue) chose, which really suited her simple style! It's so pretty with just slight touches of shimmer to bring out a 3D effect.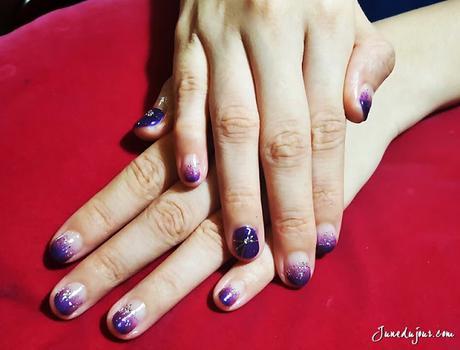 Anette, the youngest sweet-pie of the group. She came prepared with a picture of a minimalist cream and gold line design, which materialized quite nicely!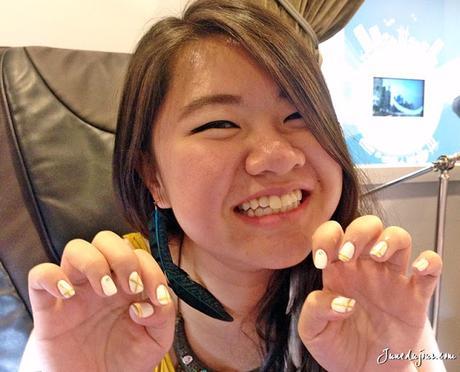 For me, I'm not a person whose girly. After discussing with my nail artist Angela and showing her my lilac bridesmaid down, I eventually settled on a lovely purple and pink marbled design, accented with glittery silvers and a diamante-studded white base design.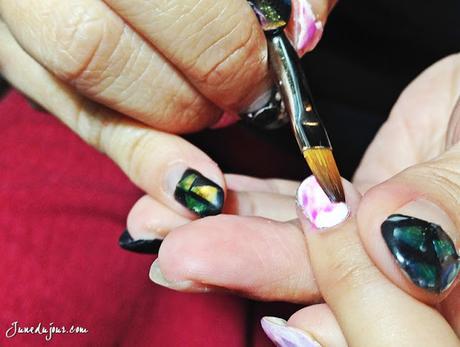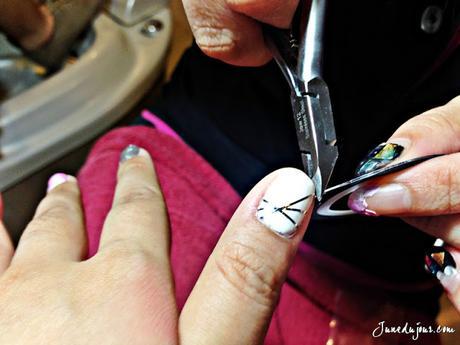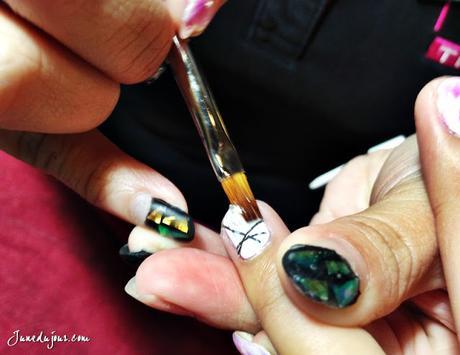 Once again, I have to eat my words. Angela did such a beautiful set of nails that didn't veer into being too overly-girly yet professional enough to flaunt at work. I was quite surprised that the marbling effect didn't take as long as I expected, with the whole set of nails done under an hour!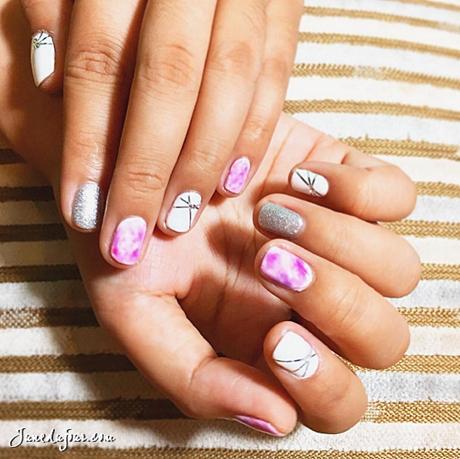 I hope I've given you some ideas for your upcoming CNY nail makeovers, I mean come on...one needs nice nails to match your look! But do book soon as slots are limited; and remember to quote my JUNEDUJOUR for 10% discount off all regular nail services!


NailzTreats is located at the following locations:



Vanity at Bedok Mall 

‪#‎

B1‬

-56 (Tel: 

6385 6255)

Nailz Treats at Bedok Mall, #B1-03 (Tel: 

6844 9558)

Nailz Treats at ONE KM Mall #02-46 (Tel: 6702 2202)
Website | Facebook