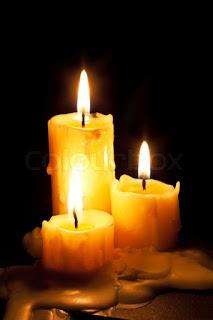 Strolling around Dublin's Temple Bar district with friends, I found myself thinking of my late Uncle Bill, a lovely Irishman and one of the pub landlords in my family. We were buddies for the whole eight years we had each other. He loved to take baby me out in my pram. When I was old enough he took me to the swings and my aunt would come along, too. Most Sunday afternoons our whole family would be together. Pubs closed on Sundays between 2 p.m. and 7 p.m. in those days and at that time we still lived fairly close to each other. I was always a Daddy's girl, but Uncle Bill was another good playmate and had a wealth of stories to tell me. With no children of their own, my uncle and aunt doted on me and we were all thrilled with the arrival of my new baby sister. Uncle Bill died suddenly on 16
th
March, 1964. His rich singing voice would not be heard on St Patrick's Day, or ever again. He is buried in his native Cork.
I was in Dublin, my first visit to Ireland, but it won't be my last, it's on my 'to do' list to go back and see more, including Cork, but it was too far away on that short break. With my head full of childhood memories of Uncle Bill, I excused myself from my company while I nipped into nearby St Teresa's Church to light him a candle. Feeling spiritual rather than religious, I watched the flame become established, pointing heavenward, unfaltering in the still air like others around it, a tiny light expressing strength and power, a symbol of remembrance and love. I spent a few moments reflection before returning to my friends.
Sometime in my not-too-distant future I will return to Ireland and visit as much of the Emerald Isle as I can. I hope to visit Uncle Bill's burial place. I will light a candle for him in Cork.   I found this poem,     Candle in the Window   There's a candle in the window, Shining with a loving light. It's been sitting there for years now, It really is a lovely sight.   A tiny candle in the window Burning with a light so rare, Where the cold wind doesn't blow, A loving sign that someone cares.   A tiny flame that burns inside The window of that tiny shack, Like the flame that in the heart resides, Wishing someone would come back.   It will burn 'til two soul mates Are reunited once again, And overcome the cruel hand of fate, And joy replaces all the pain.   Juan Olivarez   Thanks for reading, Pam x
Email This
BlogThis!
Share to Twitter
Share to Facebook
Reactions: