HOLLYWOOD—Just like you, the holidays are always special for me. It's a special time of year. The shopping is now over, and there is no more stress. Recently, as people increasingly already have everything they could ever want, the massed forces of the industries try to sell us gifts at Christmas, as they have, in a panic, expanded what they have to offer us besides (Made in China) gifts to include "Experiences." Hence, you can give your special someone, for instance, a spa day, a gourmet cooking course or a hot-air balloon ride: something to enrich the life of the recipient. However, if you fall under the small percentage of people who shop at the last minute, these experiences are what I suggest.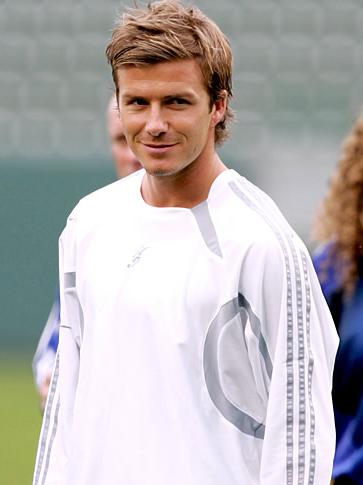 Photo Courtesy of: Facebook

The stress might be over for us the civilians; however, celebrities are planning ahead for the red-carpet events: the Grammys and Oscars. The 54th annual Grammy Awards will take place on February 12 at the Staples Center in Los Angeles while the 84th annual Academy Awards will take place at the Kodak Theatre in LA on February 26 with Billy Crystal. In about seven weeks, interviewers will ask, "What are you wearing?" but no one dares ask the question, "Did you get any work done?"

The stars would never tell, as only the few and brave admit to plastic surgery. They wear wigs, hide in tinted windows, go to hideaway hotels, wear sunglasses with hats pulled down and make certain doctors sign nondisclosure agreements. Celebrities have been going under the scalpels and syringes since at least the '40s, when Marilyn Monroe tested for her breakout film, "The Asphalt Jungle" and got a cartilage chin implant. In the '70s, Betty White, then 45, had her eyelids done, which she revealed in her 2011 memoir, "If You Ask Me." In the '90s, Melanie Griffith reportedly had some work done during the filming of "The Bonfire of the Vanities." My buddy Pamela Anderson in 2004, appeared to be enlarged. The most talked about plastic surgery however, was in 2009 when Heidi Montag had ten procedures in one day, subjecting herself to potential risk.


Laser treatments, cheek lifts, Thermage, injections and Botox are some of the secrets kept from the interviewers and fans during these special events. They even have websites on the worst celebrity plastic surgery disasters, when surgery doesn't go the way it's supposed to go. Journalists review cosmetic work done on celebrities, reviewing them like films and books. No need to name names: we can all see the fresher look, so enough of the denials. Everyone wants to look better and when you're on film, the public wants to see perfection only to analyze and scrutinize later. People can be ruthless to these A-list movie stars, while adoring them at the same time.

It's not only celebrities that want to look good; it's also soccer stars who perhaps don't want to go under the knife to change their hairstyles to give them a new look. So what will 2012 bring for David Beckham? Beckham reportedly is set to sign an 18-month deal with French club Paris Saint-Germain, according to a French daily L'Equipe. The 36-year-old midfielder is set to earn $1.05 million per month once he begins in January, the newspaper is reporting.

Rose's Scoop: It seems Catherine, the Duchess of Cambridge, is looking more and more like the late Princess Diana. The former Kate Middleton stepped out in a similar drop-dead gorgeous black ruffled gown worn back in the '80s by Princess Di.

Wishing everyone a very Merry Christmas!