Yes, you can eat miso without cooking it. Though often eaten in hot dishes, you should avoid boiling it, and it can be used directly from the container and does not require further processing. It's a simple fermented paste that adds an umami saltiness to everything from marinades and desserts.
You can take a spoonful and put it in salads or sauces without prior cooking.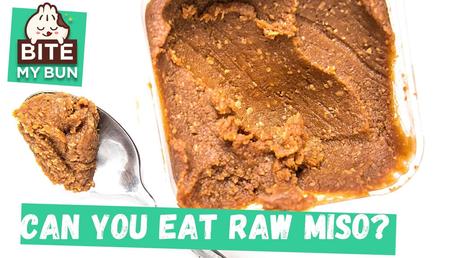 Since Miso is a cultured food it is best to add it to warm dishes after they're finished cooking. Too much heat will kill the bacterial activity from the miso. It can be eaten raw or cooked and used in sauce dishes, dressing up salad dishes, and soups.
There are very different varieties of miso, with variations related to local cuisines, identities, and flavors. This protein-rich paste features the fifth flavor, known as 'umami'.
It's made from fermented soybean and grain and contains millions of beneficial bacteria. The duration of germination influences the flavor ranging between sweet and mild to salty and rich.
Cold miso in salad dressings
Miso dressing is simply a good method of making your dish unique and impress your guests. You'll love it.
It can just come out of the container so you may mix it up with the dressing you have just created without any cooking, just use the raw paste.
You can dress a simple green salad or roasted vegetable with a miso dressing.
Do you boil miso?
Miso paste is mostly a mixture made from cooked soybeans and fermented ingredients with salt and water. There are many color varieties of miso including ivory to deep chestnut.
The flavor is varied from mild to rich. White miso's main ingredient is rice with a small percentage of soya, not too strong and not too mild, so a great starting point for miso in your soup or salad.
But avoid boiling miso directly – it can spoil, and it's one of the biggest mistakes beginners make when cooking with miso.