I dressed this morning for the sunshine, why not it was sunny outside! Did it last? No I got rained on! Oh well, at least I felt like it was summer while I was sat at work and I have to admit it made me feel very cheerful.
I've had this skirt for a while now and it's actually on sale on the Topshop website at the moment. I completely love it, but I wish someone would have told me how big it is. If you decide to get this skirt yourself then I would suggest going 1 or 2 sizes down. I think it's the material, it's not very structured so if I'd have got it in a smaller size it would have held me in a bit better.
I picked this top up from H&M on Easter Monday and I haven't seen it online at all. I think I paid about £19.99 for it. I know this is a piece I'll get loads of use out of because it's so simple and pretty, I can literally throw it over anything.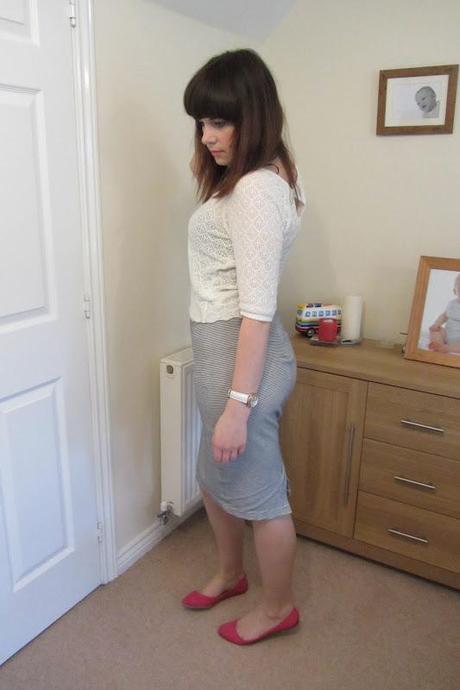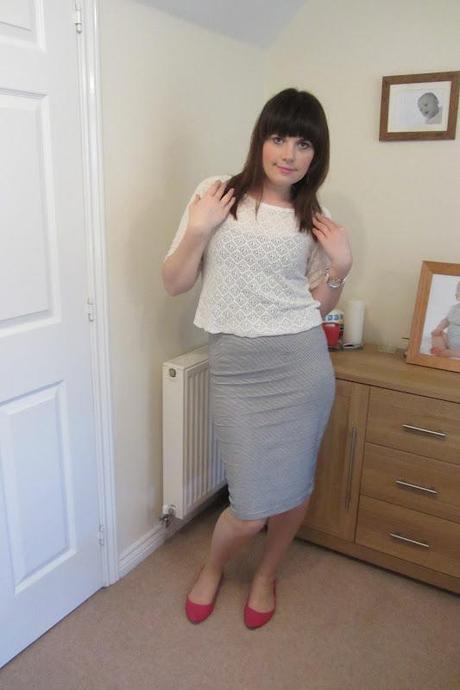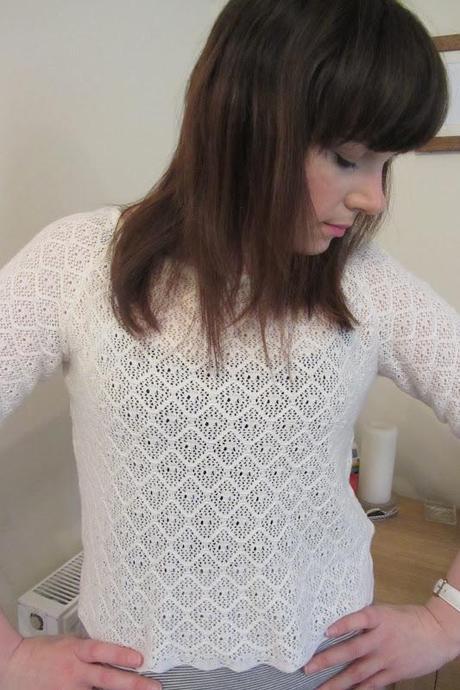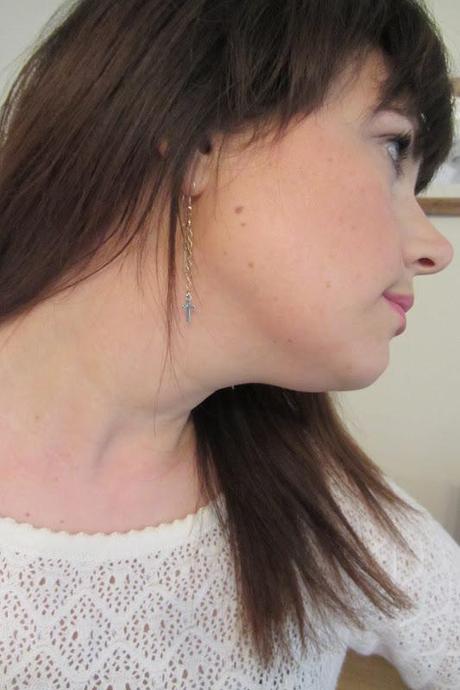 Skirt- Topshop buy here! Vest- Primark Top-H&M Shoes- Primark Earrings- Topshop buy here! Watch- DKNY
I've always struggled with basics, I'm never sure what to buy, but lately I'm getting more of a feel for them. Sometimes less is more!
Happy rainy Wednesday K x