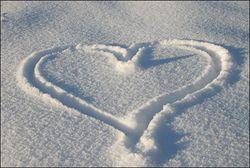 Happy Valentine's Day! Remember this post from 2009 - just a word of caution if you're surprising your loved one with a ski holiday!
It's Valentine's Day tomorrow. There'll be lots of cards, flowers, chocolates, romantic gestures - and maybe a promise or two that you will have your first ski holiday together.
Read on... Can ski holidays damage your relationship.....