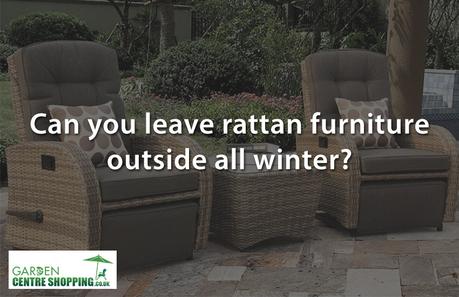 If your rattan garden furniture is weatherproof then yes you can leave it outside during the winter without it becoming damaged or rusting.
However whether or not it's weatherproof is tricky to figure out, as it depends on the quality of the rattan furniture, which comes down to these few things:
UV stabilized synthetic rattan: is the hand woven thread UV stabilized before it's created? If so then your outside will be weatherproof.
Is the frame made of aluminium: this is because aluminium doesn't rust, and so it can get wet without it becoming damaged, making it last all winter.
You can easily tell if your frame is made from aluminium simply by lifting it up, as it will be much lighter if it's made of aluminium.
Rocking rattan reclining chair video:
Remember you can browse more rattan furniture FAQ's on our page here.
Don't forget you can also shop our outdoor furniture online via our website, with great deals throughout the year (all weatherproof!).