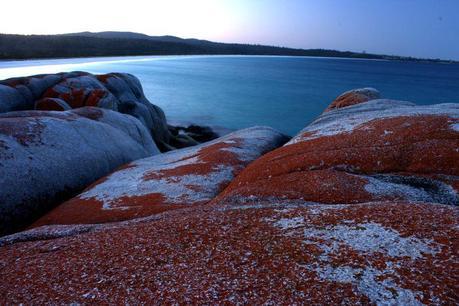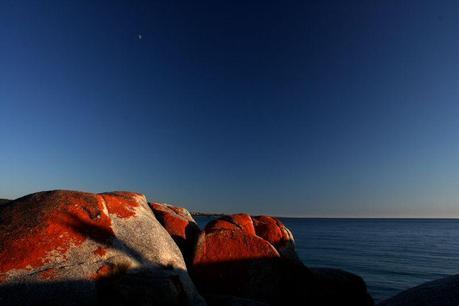 Now this place was pretty spectacular. The Bay of Fires occupies a stunning 30 km section of Tasmania's eastern coastline and was given its name by an English explorer who came upon the area in the 1770s and was struck by the large number of Aboriginal fires burning up and down the beach. 
We found our particular campsite after hunting high and low for a quiet spot without any other campervans, and amazingly managed to find a hidden little section perched right out over the bay and its characteristic massive orange rocks. Bay of Fires was named Lonely Planet's Hottest Travel Destination in the World in 2009 (!) so even in spring it can get a tad crowded. 
It was a gorgeous still day and very warm, so we spent much of the afternoon and early evening clamouring about the wonderfully hued granite, exhausting our leg muscles on the very long white beaches, and tossing back a rather absurd number of oysters, courtesy of the fantastically located fish farm just down the road. Very satisfying indeed.