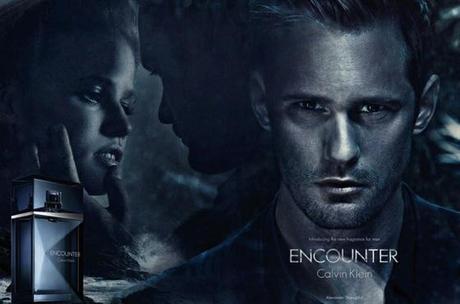 It's up!
After a few weeks/days of cyber stalking, the Calvin Klein website for their Encounter media campaign is up and running with links to their online store. And most importantly, Skars filled with the 2 minute video we have been wanting to see for the longest time. You may recognize the GIFs that were tweeted over the past 3 days.
Yes, there was some controversy earlier when an earlier version of the video (released to Entertainment Tonight) featured Alex's last name as Skårsgard instead of Skarsgård. Which was a major OOPS that has since been fixed.
Click here to check out the site in all its Skars glory… and order your own bottle when you can!