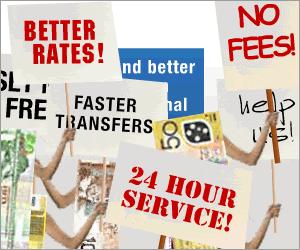 I won't profess to be a financial expert (of any sorts!) but when I was approached by ClearFX to partner with them, I did a bit of investigating…and put the concept to several of my expat friends, who all thought this was a great idea and something that could be very handy indeed.
If you're living away from home you probably know that sending money overseas can be expensive if you're using the major banks.
With ClearFX though it's pretty easy – you can transfer money faster and for a lot less! Stick with me here, because it's worth looking into.
There are no fees for transfers over HKD 16,000 or equivalent and their exchange rates are much better than banks and other providers. Best of all, you can do it anytime you like online or by phone – they are open 24-hours a day, business days!
By using ClearFX you will enjoy the following;
No receiving bank fees in most countries

Extremely competitive foreign exchange rates across 50 currencies

Online access 24/7

Access to a dedicated dealer by phone 24-hours a day, 5 days a week

Complete exchange rate transparency

No transaction fees for amounts over HKD 16,000 or equivalent

Risk management tools through Limit Orders and Forward Exchange Contracts

Exchange rate alerts via email

Access to our highly regarded daily and weekly "Market Commentary"
To speak to one of their accredited dealers about your foreign exchange requirements call 800 969 599 in Hong Kong (1300 300 424 in Australia 0845 686 1950 in the UK; 1800 680 0750 in Canada or 0800 161 868 in NZ).
Registering with them is FREE and you can view their live dealing rates immediately.
What are you waiting for!!!

ClearFX Currency Converter
Add this to your site