Another season within the wedding season is known as calligraphy season. This is really a sub-season that goes hand-in-hand with invitation season, however CT-Designs is being flooded with inquiries, which don't typically begin until late February/early March.
We love it and will be doing some more instructional blogs on hand lettering as the season goes on. I am HOPING to do some D.I.Y. video on the technique as well, but we'll see! If you get a moment, please check out my
guest blog at After All Is Done Events
, which is a calligraphy primer of sorts. Some good information and worth your time.
Because of the recent spike in inquiries, I thought it was appropriate to market our two calligraphy sample pack listings available on our
Etsy Shop
: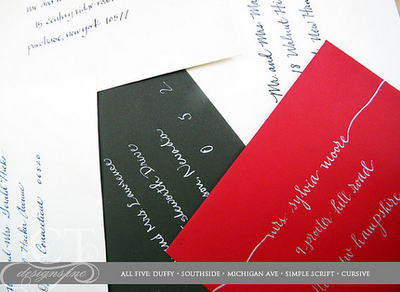 CT-Designs (Regular Sample Kit)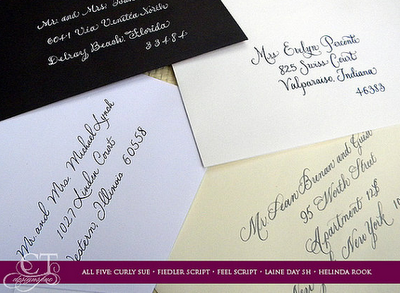 CT-Designs (Deluxe Sample Kit)
One of my recommendations, when shopping for a calligrapher, is to always secure physical samples if you have the time to review. If you'd like a closer look at our work, purchase a pack today!
Enjoy the samples and this #WeddingWednesday...  Have great days everyone and I'll be back on Friday!
--ct