In today's blog, I wanted to highlight a basic calligraphy font style: Italic.
I've put a twist on the traditional italic font in order to make it a bit more formal.I call it "Flourished Italic".This font is popular, affordable and is one that is less time consuming to render/execute.
This lettering style is achieved by using a flat nib and utilizes the connection of the most basic calligraphic strokes.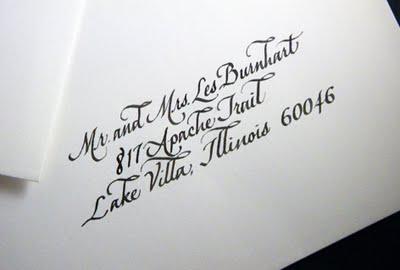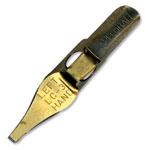 This style is not as refined as many of the more popular styles, but is still more than elegant enough for your wedding invitation envelopes.
The flourishes that occur on the ascending portion of some of the open letterforms create a rolling effect that soothes the eye. It is one of my favorite styles to letter! CT-Designs is offering this style at a special rate of $1.85 per envelope through July 30, 2011. Contact us and mention this blog to take advantage of this incredible deal!
Enjoy the rest of the pics until next time where I will highlight another style that uses a pointed nib.