If there's no wrongdoing, why be afraid of an audit?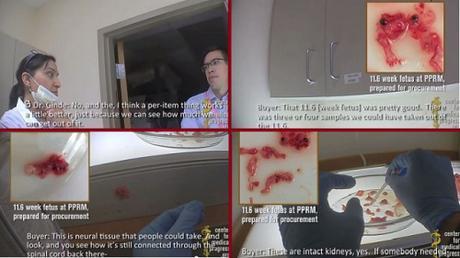 Sacramento Bee: California legislators on Tuesday rejected a proposed audit of Planned Parenthood in the wake of a videos spotlighting the organization's role in providing fetal tissue for medical research.
The proposed audit would have examined whether Planned Parenthood, which is reimbursed by California for serving hundreds of thousands of low-income patients on Medi-Cal, has illegally sold fetal tissue to testing and research organizations. Just two lawmakers on the 14-member Joint Legislative Audit Committee, both Republicans, voted for it.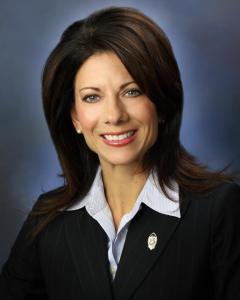 Melissa Melendez
"I am not here to ask you to defund Planned Parenthood. I am here to ask you to investigate how the funds that flow from the state's coffers to Planned Parenthood are spent," said Assemblywoman Melissa Melendez, R-Lake Elsinore, who proposed the audit. "What I don't understand is why someone would oppose looking into the allegations that have been made and assuring the public."
Planned Parenthood officials argue that they violate no laws in sending some fetal tissue to researchers, a process that compels them to obtain consent from their patients and receive only enough money to cover the cost of the program. An attorney for the organization said California affiliates drew less than $100,000 in 2014 to cover fetal tissue donations, or less than one-tenth of one percent of their total operating budget.
"We have done everything that we are required to do to comply with state and federal laws and we will always do that," Planned Parenthood Affiliates of California president and CEO Kathy Kneer testified, calling a federal storm over Planned Parenthood funding "designed to serve a political agenda" to stymie research and block healthcare access.
Women's health organizations like Planned Parenthood enjoy broad political support in Democrat-dominated Sacramento, and Democrats on the Joint Legislative Audit Committee questioned the need for an audit that Sen. Connie Leyva, D-Chino, described as an extension of a "witch hunt." "I'm having difficulty identifying a specific violation of federal or state law that we're going to launch the auditor to ferret out," said Sen. Richard Roth, D-Riverside.
Republicans who spoke in favor of an audit said Planned Parenthood would benefit from having its name cleared. "I think it hurts the organization more by having all these questions and angst out there than it does to provide transparency to the public," said Sen. Jean Fuller, R-Bakersfield, the incoming Senate Republican Leader.
See also:
Planned Parenthood horror: Baby's heart beats during harvesting of his brain
More Planned Parenthood horrors on sale of aborted babies. Warning: graphic
Second Planned Parenthood sting video: use "less crunchy" abortion method to get intact body parts for sale
Planned Parenthood sells body parts of aborted human babies
Planned Parenthood's Clergy Advisory Board says the abortion mill 'is doing God's work'
Companies that fund Planned Parenthood's sale of aborted baby body parts
California company harvests organs of aborted babies to grow in rats for lucrative organ transplants
Indiana vs. Planned Parenthood: new law requires burial/cremation of all aborted babies
3 Republicans ensured the defeat of a Senate bill to defund the abortion mill
DCG