I'm betting the illegals will be signing up for health insurance, just like they rushed to purchase auto insurance (sarc).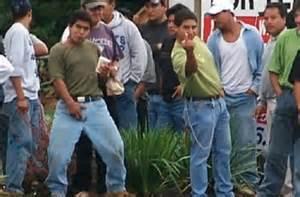 From Sacramento Bee: Immigrants living in the country illegally would be allowed to buy health coverage on California's insurance exchange under a bill that passed the state Assembly on Tuesday.
Already at the forefront of enacting immigrant-friendly policies, California could become the first state permitting (illegal) immigrants to use the insurance exchanges created by the new federal healthcare law. Senate Bill 10 would have California petition the federal government for the right to do so. Undocumented illegal immigrants using the exchange would not be eligible for the public subsidies that extend to other lower-income shoppers.
The measure passed 54-19, with two Republicans locked in tough re-election campaigns joining every Democrat in voting in favor. The measure now heads to the Senate for a final vote, before advancing to Gov. Jerry Brown.
Earlier in May, California began extending full benefits to undocumented children enrolled in Medi-Cal, the state's low-income insurance program.
DCG