Suddenly, an impromptu dinner was on for Shrimpo, Feezy, Rosh and I. Glancing up at my Wall of Dreams, none of the restaurants particularly appealed to me that night… so I turned to Urbanspoon. Within the flurry of restaurants, Calabash Bistro shimmered with the promise of a great meal.
Like many great rewards in life, there was a topsy-turvy journey that we had to navigate first. This involved wandering the streets of Chinatown for 45 minutes before landing at our destination. To my surprise, Calabash was facing the senior's home that I used to volunteer at…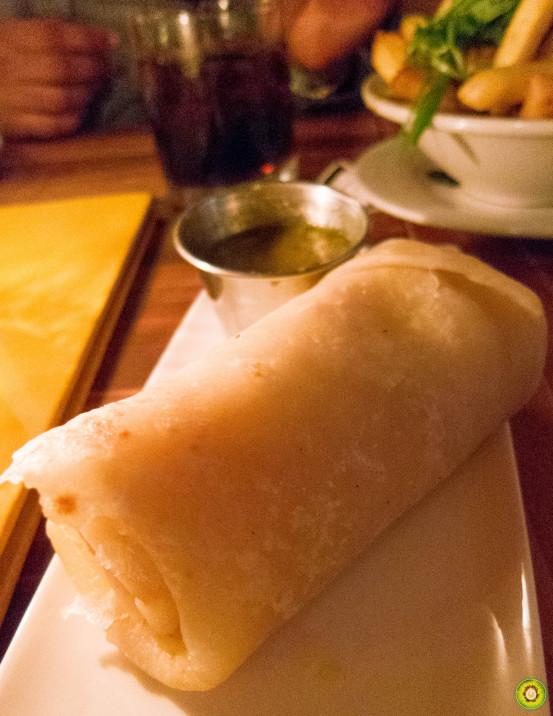 We kicked off the meal with a couple appies: Roti & Dip ($4) and the Jerk Poutine ($10). The roti was served warm and soft; however, I found the curried chicken dip to be lacking in flavor. Although, it did help to shape the roti into a bowl that held the sauce, instead of merely dipping it.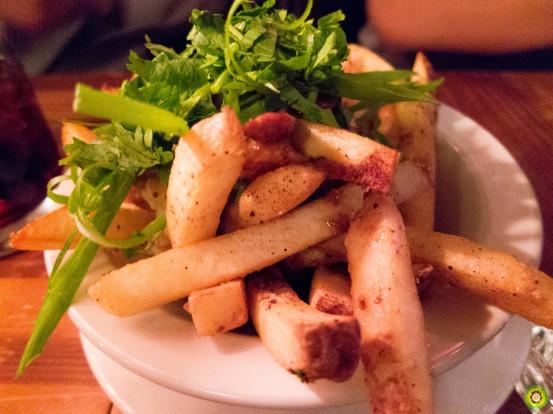 Served with brie cheese, the Jerk Poutine ($10) was lip-smacking! Big, bold flavours. Be sure to coat your fry as much as possible with the smokey, spicy (slightly) sauce! A little bit pricey for the portion though.
Oh yeah, just for a little bit of background info: Jerk is a style of Jamaican cooking, where meat is dry-rubbed or marinated with jerk sauce. Allspice (aka "pimento" in Jamaica) and bonnet peppers (one of the hottest peppers) form the foundation of this sauce.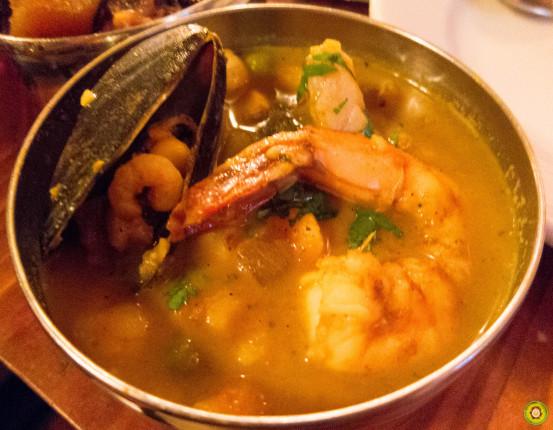 The chefs had a very unique way of serving the main entrees; there were three vessels that each held a different component of the meal. This bowl was part of the Fresh Seafood Curry ($15): fresh snapper, scallops, shrimp – marinated in house-blended curry. While there wasn't much space to stuff in a lot of seafood, the curry managed to pile up layers and layers of flavor. It was spice-y, but not spicy!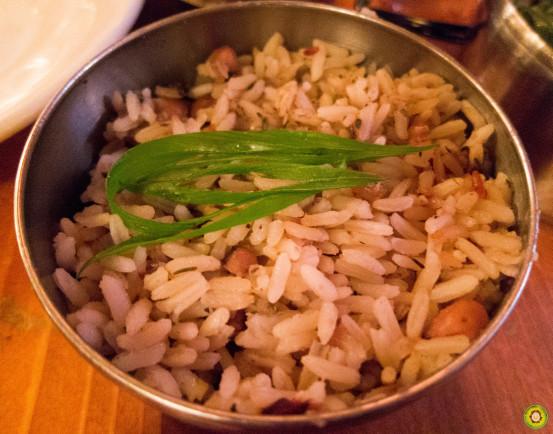 Another vessel contained the rice and peas.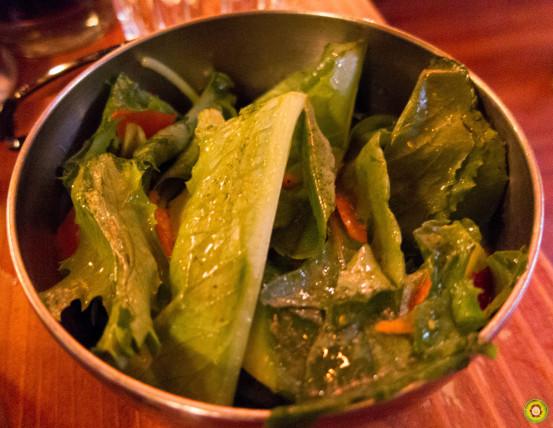 The last one had a salad. The leaves were pretty wilted and overly dressed, unfortunately.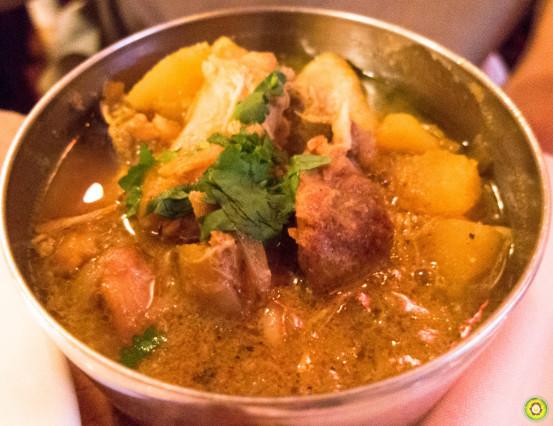 You can take bytes here and there from each of the bowls… or you can be like Rosh, and simply pour it all onto a plate, and then mix mix mix! He ordered the Chicken Curry ($13), which was made with free-range chicken! :)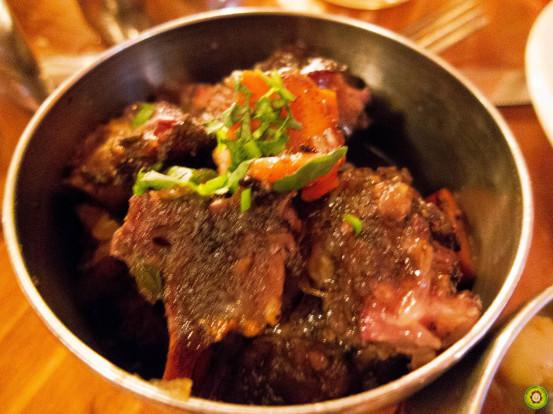 Shrimpo ordered the Oxtail ($15), which was marinated and stewed with potato and carrots! Simply put, the oxtail was fall-off-the-bone! I'd definitely recommend it. This dish also comes with a fried coconut dumpling.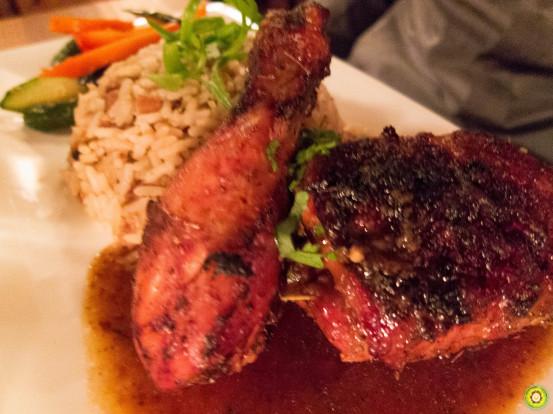 Finally, Feezy dined on the Jerk Chicken ($14), which was also made with free-range chicken.
Final Bytes
1. Awesome live reggae music!
2. Gets really busy – reservations recommended!
3. Small-medium portion sizes.
Foodobyte's Rating

---