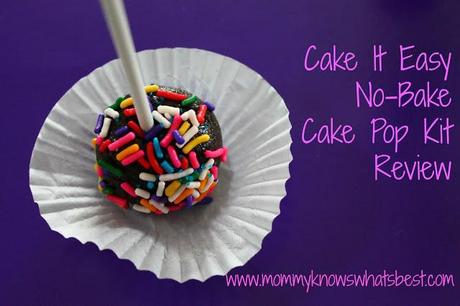 Who loves cake pops? I bet a lot of you do!  Next question: who loves making cake pops? Hmm, not so interested, eh?  What if you could make no-bake cake pops in less than 30 minutes? 
I was given the chance to review the Cake It Easy No-Bake Cake Pops Kit. It gives you the chance to make cake pops without using an oven or microwave!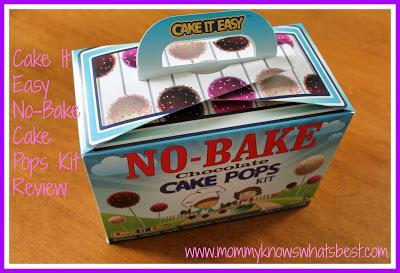 The kit comes with the following:
1 place mat

1 packet of chocolate cake pop mix

1 packet of rainbow sprinkles

10 cake pop sticks

10 cupcake liners
One no-bake cake pops kit makes 10 one-ounce cake pop balls.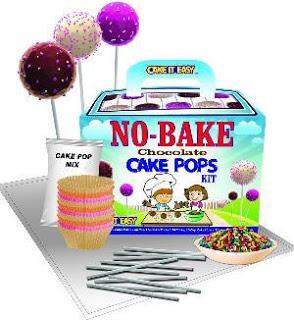 via Cake It Easy
I had my little helpers and their older cousin help me out with this review. I like that the box gives some great reasons why little ones should help you!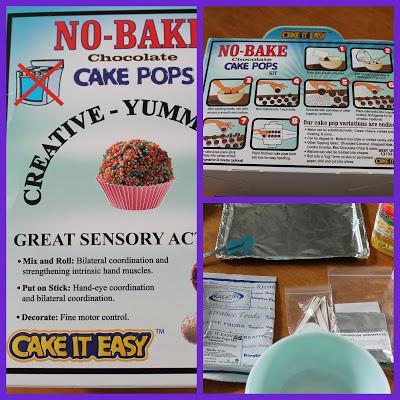 I got everything all set up, and with the easy-to-follow directions on the back of the box, we got started!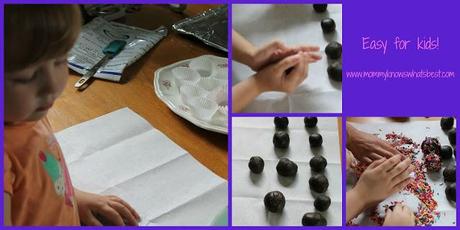 The kids had no problem helping me make the cake pops. They had a blast making the pops, but it killed them when they learned that it was suggested to chill the cake pops in the fridge for an hour. 

The cake pops turned out great! We used the pre-packaged sprinkles to decorate them, but we could have used icing or other kinds of toppings as well. I liked that to store them (or transport them) you could put them right back into the original box. Very handy! 

They are tasty as well. I prefer them to be chilled (I just had to sample them before being chilled...). The kids loved them, as you can see! 
These kits would be great for parties, family fun, classroom activities, or as favors! 
You can order a Cake It Easy No-Bake Cake Pop Kit here. Follow Cake It Easy on Facebook here or on Twitter here for more cake pop ideas! 

Marissa is a stay-at-home mom who writes pregnancy and parenting articles on HubPages, as well as shares her motherly escapades on Mommy Knows What's Best. 
I was not compensated for this post. I was given a product to review. This post contains affiliate links.