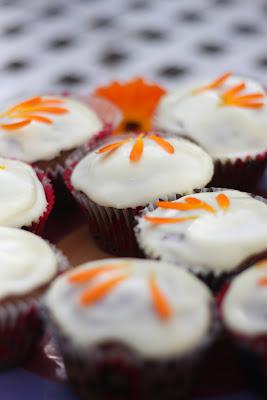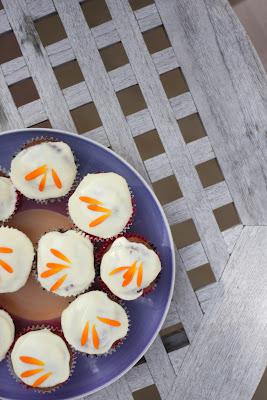 This weekend was my Ma's birthday. This meant cake, lots of lovely vegetarian recipes from Ottolenghi's Plenty book, sitting in the garden and more cake!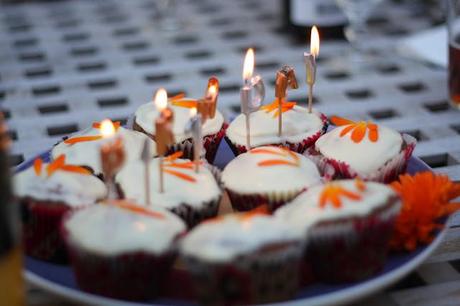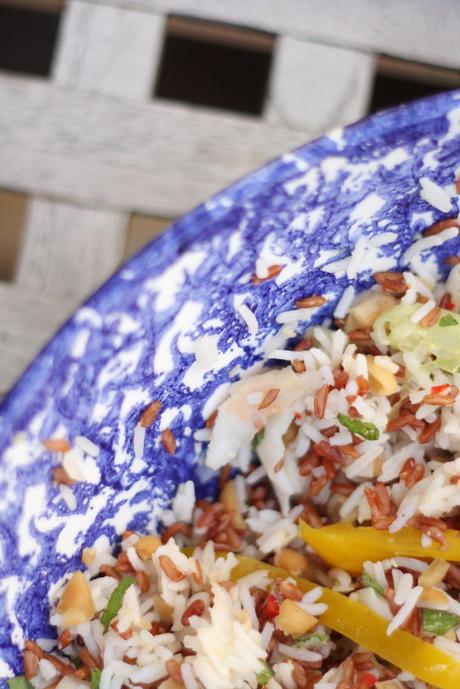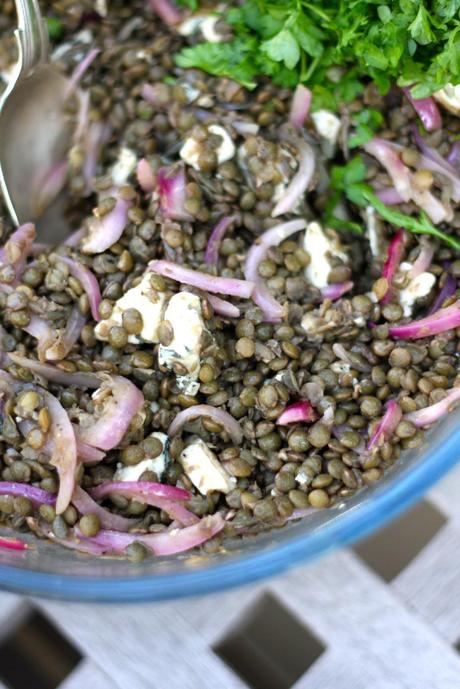 Favourite recipes from Ottolenghi include the coconut and mango rice, and the lentils with gorgonzola. We chucked in a big green salad and a couple of tarts (onion and tomato) and we had ourselves a big fat veggie feast in (yes, I'm going to say it) the sunshine! Lovely.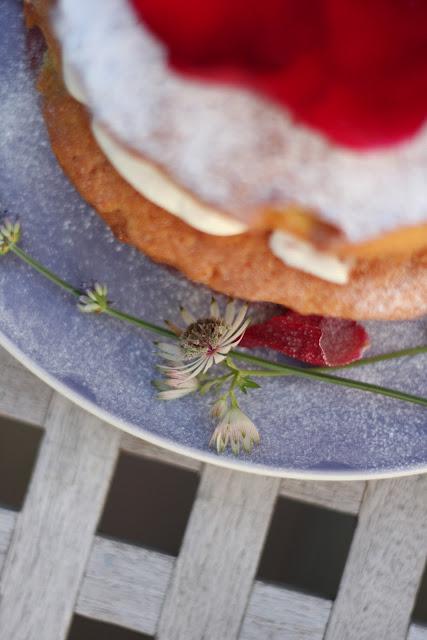 To top it all off I made a three layer sponge birthday cake. Much chatter on Twitter with
@thespoonfools
, @wbites and
@GeorgeAJRoberts
and I nearly made a salted caramel and chocolate cake. But when the sun came out I had to make a light lemon sponge instead. Totally inspired by
Lottie and her beautiful cake decorating
, I decided to decorate my cake with rose petals from the red roses in my mum's garden.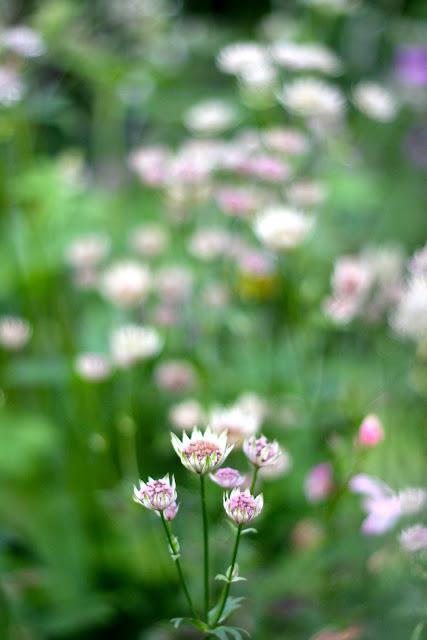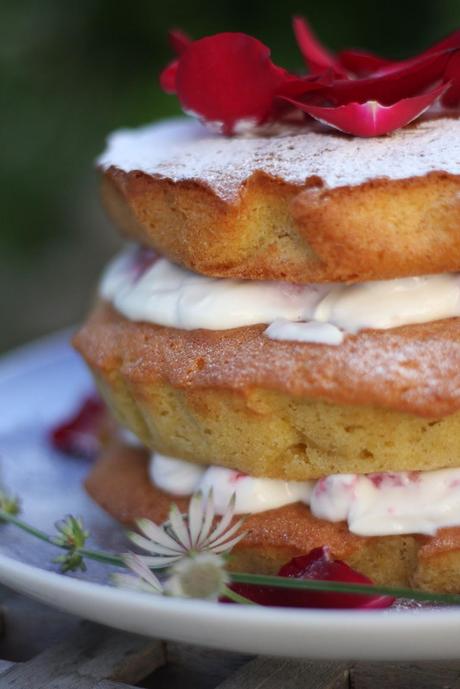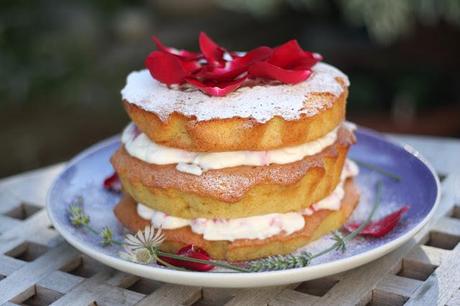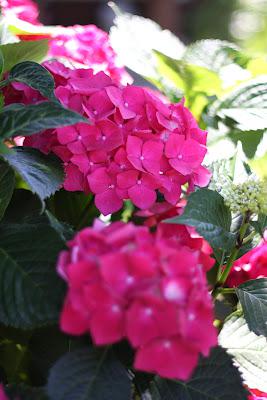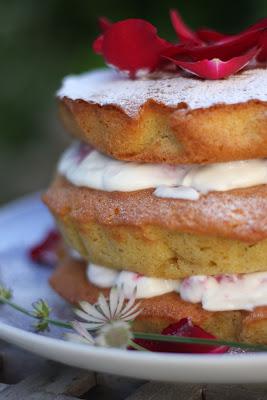 For the recipe I used Delia's all in one sponge cake but made 50% more of the quantity so that I could add a third tier and added lemon juice and rind for taste. This recipe is so easy you can't go wrong. The recipe is pretty much:
Grease and line three 8 inch (20cm) cake tins, preheat the oven to gas mark 3, 325°F (170°C
Ingredients:
Equal parts self raising flour, butter and sugar (I used 265g of each)
4 large eggs
1 lemon
2 tsps baking powder
1 tsp vanilla extract
Sieve the flour and baking powder into a bowl, high enough so it gets a lot of air going down
Add the eggs, sugar and butter.  The butter should be soft, room temperature, so that it is easy to whisk.  Grate the lemon rind and juice the lemon into the mixture.
Get an electric mixer or use a wooden spoon (for a good workout to counteract the calories you're about to consume) and mix until the ingredients are all smooth and well combined.
Divide between the three tins, cook for 30 minutes or until a fork goes in the middle and comes out clean.
I mixed creme freche, greek yoghurt, chopped strawberries and icing sugar to make a sweet, creamy and fruity filling. Whipped cream would work very well here too.  Put enough filling on top of each layer and place the layers on top of each other. Decorate with numerous types of beautiful flowers and icing sugar and ENJOY!