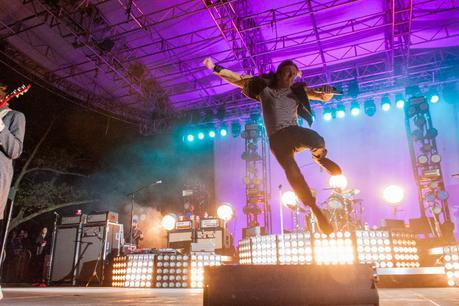 Photos by Makena Cummings
Cage The Elephant played two nights at Central Park SummerStage this week, and both shows were prime examples of why they're one of the most energetic live bands of our time. Portugal. The Man played first as support, and got the crowd's energy up by playing favorites like "Creep in a T-Shirt" and more.
The crowd went insane as soon as the members of Cage The Elephant took the stage. Lead singer Matt Shultz didn't rest for a single second during the show — he's constantly jumping, surfing, running and singing his heart out. As I was watching the amazing performance, I couldn't help thinking that this group of guys are doing exactly what they're meant to do. They're the kind of band I want to see over and over again.
Cage The Elephant















Portugal. The Man