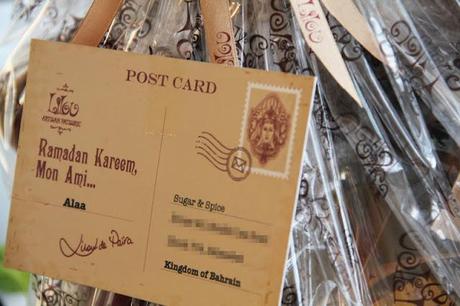 Yesterday, Cafe Lilou sent me a huge lovely basket filled with lots of Ramadan goodies called 

"Le Panier Ramadan"

. 
They knocked on our door exactly 30 minutes before the maghrib prayer time, and it was this lovely big brown basket beautifully wrapped and a cute postcard on it. Me and my husband were soo excited to open it and see what's inside! And my oh my, the lovely basket, what's in the basket, and the lovely smell drove us insane. It was soo tempting, we wanted to taste everything but we couldn't, we had to wait till after iftar time. 
Inside the beautiful basket was; dried fruits, nuts and dried fruit loaf, mixed sweetened nuts, date swirl, and two cute jars of confiture (Raspberry and blueberry)...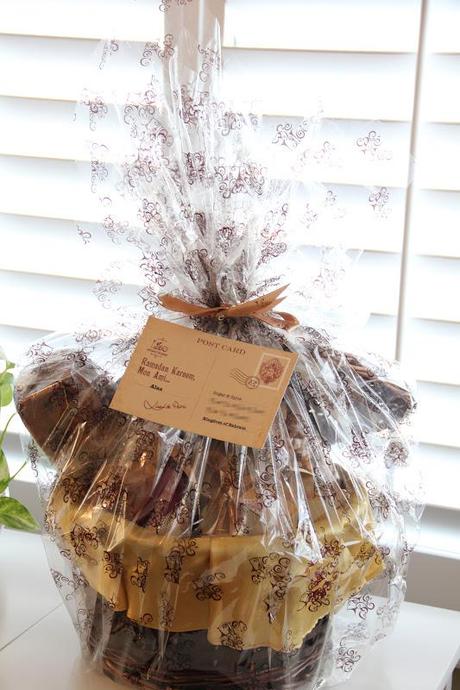 The basket was beautifully wrapped with a cute postcard with my name and my blog's name on it.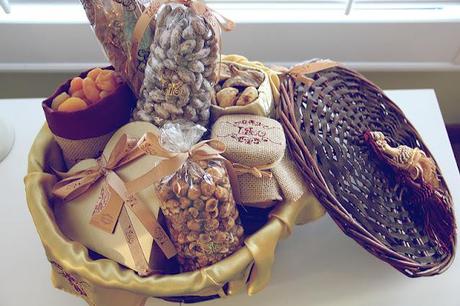 It was filled with so many yummy things, nicely gathered and presented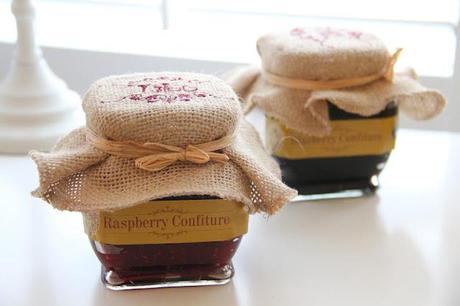 Raspberry and Blueberry confiture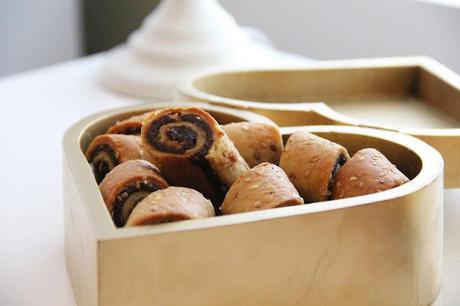 My favorite; Date swirl with sesame.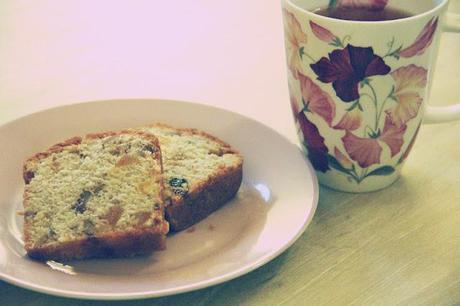 This is what I fell in love with the most; nuts and dried fruits loaf that goes perfectly well with a warm cup of tea,,, *Heartwarming* <3


To order "Le Panier Ramadan" or for any other inquiries, you can call them on 00973 66345550, or visit their Facebook page (Here).
Thank you soo much Cafe Lilou for the generous Ramadan Gift, it really made our day!!! =D