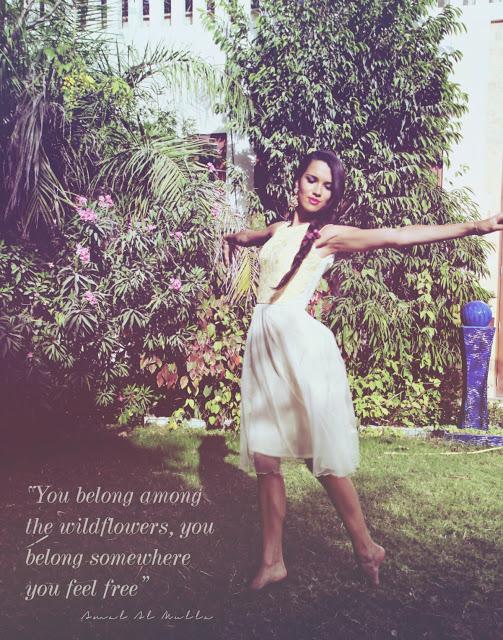 As usual, the lovely talented young Bahraini Designer Amal Al Mulla has enchanted us again with her Exclusive Summer 2013 collection! A whimsical collection weaved from the free spirit of a bed of wildflowers. A visual representation that balances out the strength and independence of the wild hearted nature to create a fresh refined look for today's women.
This season, she incorporated feminine sensibility with a touch of masculinity in the form of defined lines and hints of leather here and there. A luscious palette extracted from the stems of a wildflower ranging from Monaco Blues, Peony Pinks, Yellow Zests, emerald greens to mulberry purples. With the fine textures of pure silks, soft crepes, organzas, french laces and delicate nets.
Here are two of my favorite picks of her Exclusive Summer collection...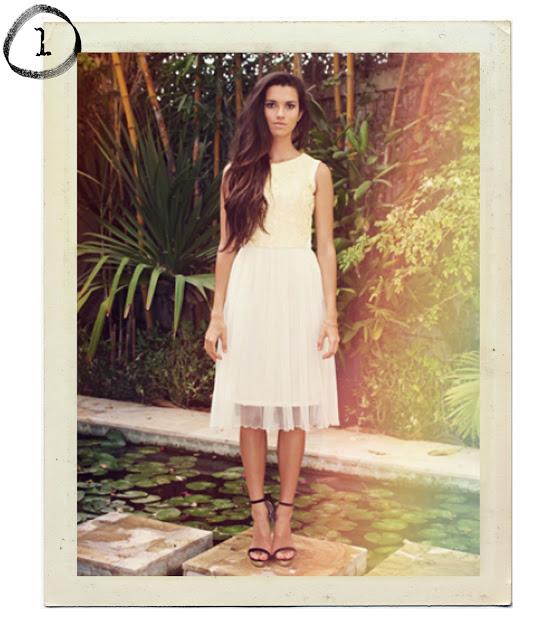 Dotted lace dress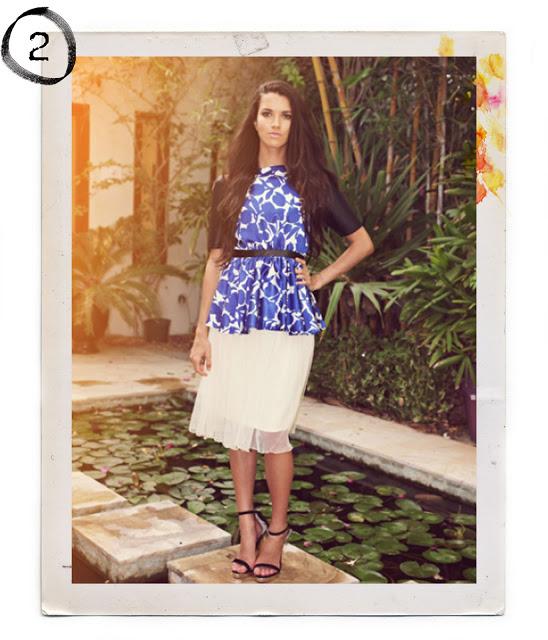 Printed Monaco topDotted lace dress -worn here as a skirt-
To see the rest of Amal Al Mulla's collection Click Here.
Get updated with Amal Al Mulla:
Telephone: +973 39090996E-mail: [email protected] Page: Amal Al MullaInstagram: @AmalAlMullaOfficial
Have a great week ahead!