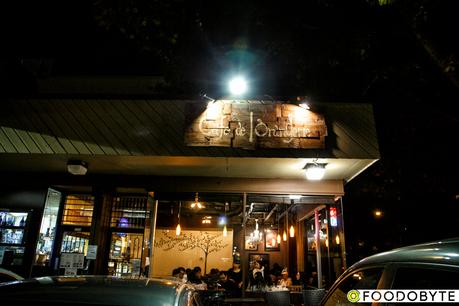 One of the great things about Chinese New Year, aside from the Red Pockets, is that I get a second chance at making New Year's resolutions! This time around, my resolutions are to: 1) use up all my random pens in the house before buying new ones and 2) blogging weekly. Let's get 2 it!
A while back, Grape brought me to Cafe de l'Orangerie. A place whose name I can only guess to mean Cafe of the Oranges. Correct me if I'm wrong, which I probably am because I didn't see a single orange in that place. Instead, I found some good Japanese fusion food.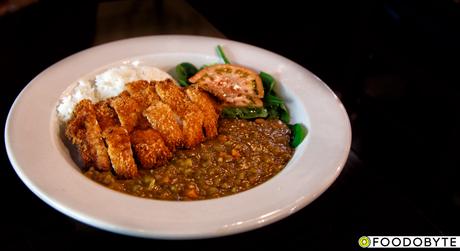 The Curry with Pork Cutlet ($11.95) was amazinggg. The pork was lightly breaded and beautifully fried. Not a drop of grease to muffle the audible crunch upon chomp. It went really well with the home-style Japanese curry. Definitely a comforting meal, especially in the colder seasons.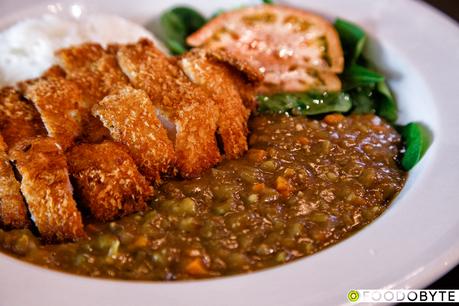 So golden. NOM.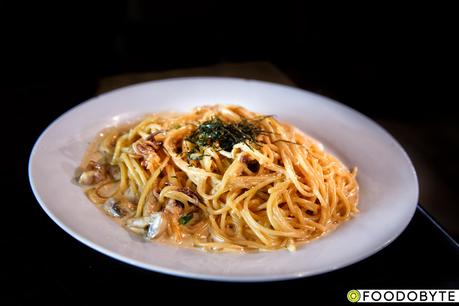 Grape ordered the Masago de Creamy Spaghetti ($9.80), made with squid, mushroom, asparagus, roe and of course, cream (de creamy cream). The noodles had a good texture and popped with roe flavor. A good pick for people who like the flavours of the sea.
Moving onto desserts! We got to sit next to the dessert display case, so we had plenty of time to just drool over the options. Sorry, I'm missing a photo but trust me that you'll need some time to ponder. Many people did. While standing beside our table, LOL.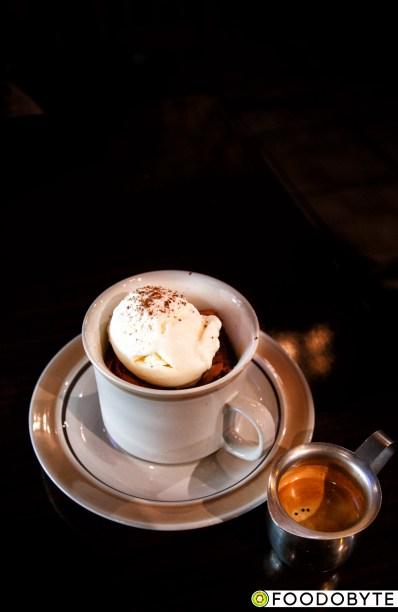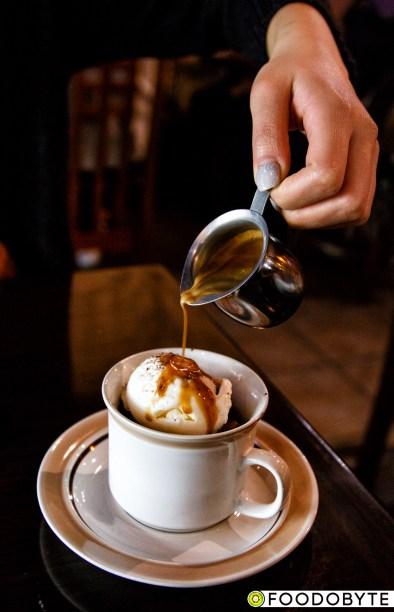 As an espresso lover, I had the Affogato al Caffe Deluxe ($6.95). Yes, that's a chocolatey cake tucked underneath some vanilla ice cream.
And of course, topped off with some warm espresso… So good.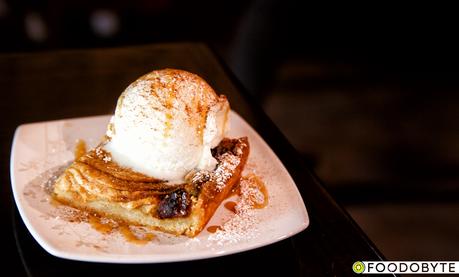 Grape had the Almond Cream Apple Pie, a la mode. Can't go wrong with pie and ice cream :)
Final Bytes
Reservations recommended
Desserts are a must!
So affordable
Foodobyte's Rating


to eat / to recommend
---