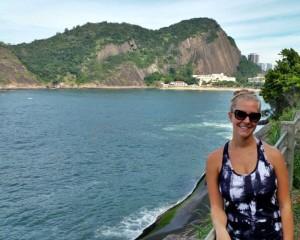 When you decide to become an expat, you immediately create a huge list of "To-Dos". In addition to preparing your belongings, finding an apartment abroad, dealing with visa paperwork, getting immunizations, and so much more, it might be easy to forget about health insurance. But you definitely shouldn't.
Around the world, hospitals are very different than they are at home and vary widely in price and in quality. Many of the better hospitals will require that you have some form of health insurance as a prerequisite for treatment. By purchasing an expat health plan, you are not only buying insurance, you are also buying the ability to visit the best hospital possible in your new country.
If you'll be overseas for more than a few months, an expat health insurance plan is a very wise investment. Costing upwards of just six dollars a day, an expat health plan insures your peace of mind and your priceless health. Working and living overseas can be stressful enough as it is, so thankfully the considerations for an expat health plan can be narrowed down to a few key points.
Coverage
Most importantly, you'll want to check the coverage. Does the plan allow for you to visit any doctor or hospital, and does it cover for emergencies and surgery? Check to be sure that the coverage includes medical repatriation and assistance, which is the costly and often confusing procedure for transport back to your home country for treatment.
Preventative
If you'll be living overseas for a year or more, you'll want to continue with your yearly checkups. Does the expat health insurance plan you're considering include preventative care? Check whether you need to see an in-network doctor, or if you're allowed to visit any doctor of your choosing. Some insurance providers, like GeoBlue, even provide a list of recommended doctors in your area for your optional choosing, which can greatly help a process that might seem like finding a needle in a haystack.
Cost and Deductibles
Of course, everyone is concerned about costs. But many expat health plans offer a sliding range of deductibles. If you are generally very healthy, you can opt for a higher deductible and a much lower monthly payment, sometimes even as low as $6 per day.
Prescriptions
Some expat health plans offer prescription medicine coverage as an option. If you are on prescriptions, or would like to have this covered, a small monthly fee will be added. If you are quite healthy or plan to be located in a country where prescription medications are very cheap, you can opt out of this cover to save some money.
Support and Customer Service
One of the most important aspects of your expat health insurance will be customer service. Because you're living overseas, phone calls will be quite expensive, so check that your insurance provider accepts collect calls if this is an issue for you. Another option is to check the effectiveness and availability of their email and online support, a necessity if the phone connection is extremely poor where you will be located.
Guest Author: Stephanie Kempker
Stephanie Kempker is an experienced Expat and GeoBlue member. While living her global life, she is a volunteer English teacher, and a freelance writer and travel blogger. Visit her blog Quarter Life Epiphany to learn more about her life and travels.