Adding furniture to your home can be overwhelming: choosing between a traditional or modern style, deciding what furniture best suits your space, and bringing it all together for a universal theme from room to room takes time and planning.
No need to worry, Goedeker's has created a How-To Guide to help! To ensure you have the best experience when buying online, follow these handy tips!
1. Determine Your Family's Needs
When considering purchasing new furniture it is essential to assess your family's needs.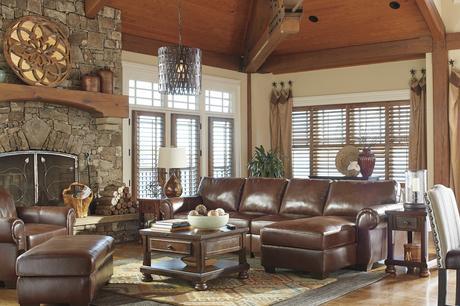 Do you have a big family, or host large gatherings often? Will you use an extra room as office space, a play area, or guest bedroom? Do you have a small living space and need compact furniture to make the most of the area you have?
2. Decide What Features are Most Important
Next, translate these needs into the features your furniture should have. If you have a large family you will need a big dining table to accommodate everyone for dinner.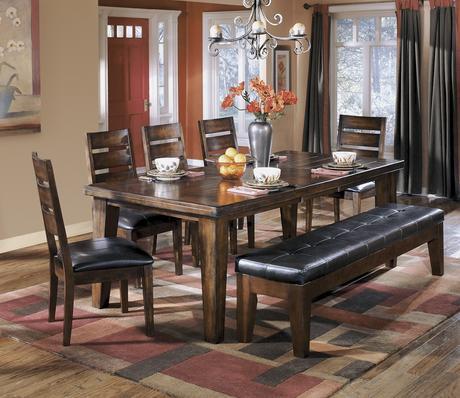 If you will utilize your extra room as an office you will need a desk and chair, or if it's a guest bedroom you may want to include a dresser or storage bed for easy access to linens.
If you have small living quarters, you may want to choose a love seat sofa and accent chairs, or skip a formal dining room.
3. Consult Buying Guides
If you are lost or unsure of how to find the furniture that's best for you, why not read a buying guide? Buying Guides have been compiled by the experts, so they can explain certain features, terminology, and other details you'd like to know just as well as any salesman!
4. Measure Your Space
Leave eye balling out, and MEASURE to ensure that your desired piece of furniture will fit exactly where you want it.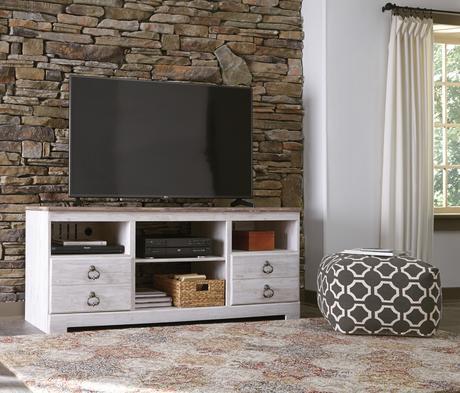 Product descriptions typically include dimensions "W" x "H" x "D" Width, Height, and Depth. Painter's Tape is a great tool to map out the dimensions in your space.
Also, be sure that doorways, and hallways won't be an issue with getting the furniture inside.
5. Appeal to Your Personal Style
Here's the fun part! Furniture is the best way for you to showcase your personality and style; go all out.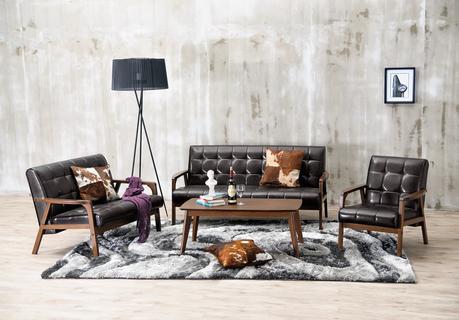 From traditional to contemporary, rustic or industrial, glam or homey; really your options are limitless, so take time to truly think about what type of décor you'd like to include. You can even mix up various pieces and styles.
6. Coordinate with Your Furnishings
What appliances are in your kitchen? What type of tile is in your bathroom? Do you have carpet or wooden floors?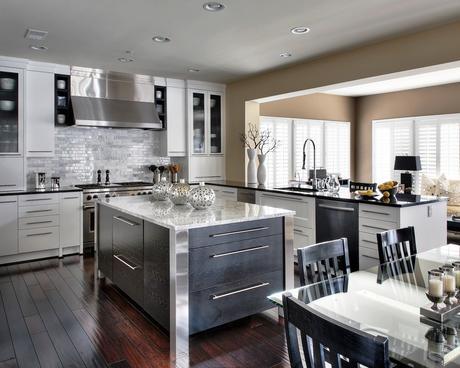 Review your entire vision for your living space and ensure that everything fits into what you pictured. Consider the things that can be changed; would you like to update your appliances?
Want to change the wall paper or color in a particular room? You are not limited to just what you see, however be strategic regarding cost and how everything comes together.
7. Decide What Material/Texture You Prefer
Consider how much your furniture will be utilized and for what purpose, and make a purchase that is suitable for your needs and environment.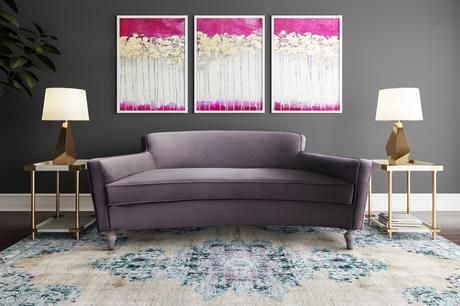 Material like leather adapts to the temperature of its room, while velvet is plush and soft, but must be well maintained.
8. Read Product Reviews
Browse reviews from real customers on the furniture you're considering to see how they rated it.
Were there any problems? Was it comfortable and durable?
Their thoughts may give you a clearer picture than a generic product description would. While one bad review shouldn't necessarily be a deal breaker, stay away from pieces that have several bad reviews.
9. Check Out Assembly Requirements
When buying online be sure to check the assembly requirements.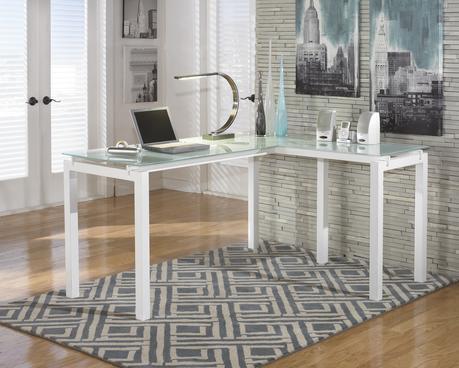 While some furniture may require a minimal amount of time and energy to put together, others may be a bit more complicated. Knowing this information in advance can help you make a wise decision.
10. Get a Better Idea of What it Looks Like
If you can't see the furniture you want in person before you buy, try to visualize it as best you can with the resources the web has to offer.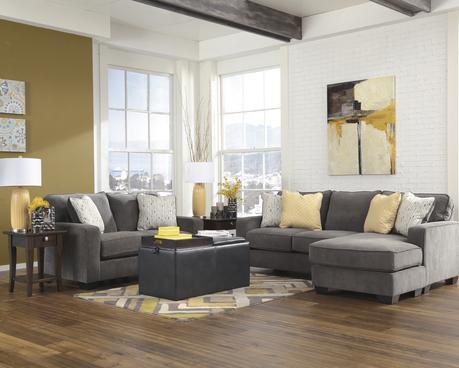 View any product images you can find, especially those from multiple angles. Some allow you to scroll over the image and get an up close look of the fabric.
To get a better gauge of what the color is, try viewing on various devices. At times colors appear brighter or darker online.
11. Time Your Purchase Well
Like most items, you can receive huge discounts on furniture during certain times of the year. There are usually great sales and rebates around the holidays.
Many websites sites take the guesswork out of it by compiling information about the best times to buy furniture.
12. Compare Prices
This may seem obvious, but it bears repeating. Check multiple websites and compare their offerings so you don't miss out on the lowest prices.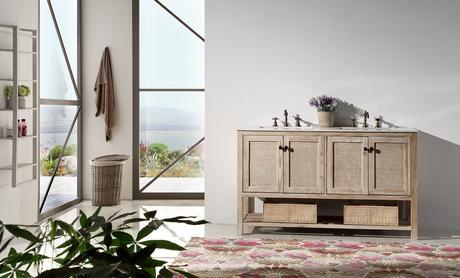 You'd be surprised how much you can save just by doing some simple research. Goedeker's is committed to offering incredibly low prices.
13. Look into Buying Sets
If you need to furnish an entire room look into a bundle deal. For the bedroom you can get a bed and dressers all together.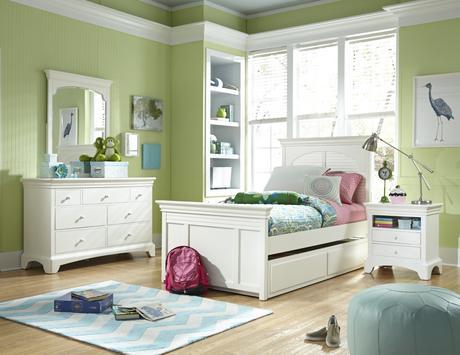 Or in the living room you can get 2 and 3 piece sets with sofas, love seats, recliners, ottomans or accent chairs. This is a huge money saver when needing to buy several pieces.
14. Check for Store-Specific Specials
Many companies with showroom locations have started offering scratch and dent furniture online.
Though these products may only have superficial blemishes, their prices are slashed. If you aren't too picky about the way your furniture looks, or can easily conceal the damages, buying scratch and dent can mean impressive savings!
Some companies also have discounts on open box items, which would be worth checking into as well.
15. Research the Retailer
Before you commit to a company, make sure you read the fine print! Each company has different policies and procedures.

Read up on their delivery options, how they handle returns and exchanges, if they charge restocking fees, and anything else you deem necessary to know before you checkout.
Goedeker's offers customer-friendly policies.
16. Use Coupons
Varying coupons are available all year round, and with an abundant number of coupon resources accessible online, you are sure to find additional savings.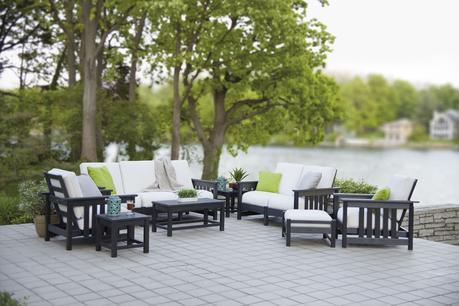 Goedeker's even offers our own coupon codes, which can trim a bit off your final price. Every little bit helps!
17. Factor in Shipping and Sales Tax
After tallying up the savings you'll receive from coupons and other discounts, remember to factor in shipping costs and sales tax. At Goedeker's there is not sales tax on orders outside of Missouri.
Some free shipping offers may apply. The amount may differ depending on where you live and how difficult your home is to access for delivery.
18. Have a Plan for Old Furniture
After you've ordered your new furniture, decide what you are going to do with the old pieces. If they're not too worn, consider donating to a non-profit or selling them on a site like Craigslist.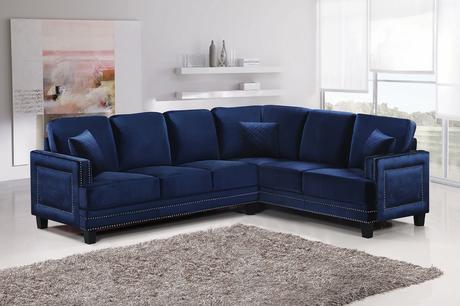 If your furniture is more than gently used, you may be able to recycle it. Whatever you decide to do; try to have the old furniture out before the new one(s) arrive.
19. Track Your Purchase
Keep in communication with the retailer and carefully read any emails they send with tracking information or shipping updates. They will let you know every step of the way where your furniture is and when you should expect it.
20. Inspect Furniture Upon Arrival
As soon as your furniture is delivered, the first thing you must do is look it over to see if there is any damage.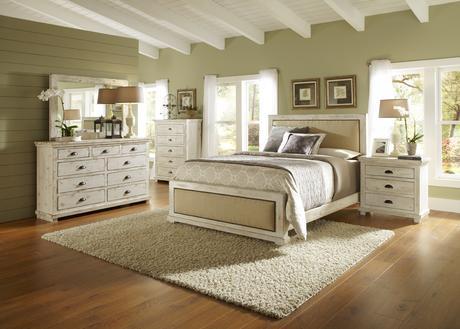 Do not sign for it unless you are totally satisfied with the condition it is in. If the shipper does not let you inspect the item, sign for it but write "damaged" on the invoice. This will protect you if damage is found later.
Conclusion
Shopping for furniture online can be a great experience. If you will heed this advice, the process should go smoothly and you will be pleased with your purchase. Then the only step left is to enjoy your brand new furniture from Goedeker's in the comfort of your own home!