There are a few things I don't understand about the holidays. First, why it's so unfortunate to be single. Really, it is? All this time I'd been convinced that Christmas was a religious or over-commercialized holiday centered around family, while other timely holidays like Hanukkah and Kwanza had focuses even less focused on romantic relationships. Sure, there are quite a few holiday songs about being in love, or missing your love, or wanting love... but I'm pretty sure those kinds of songs play all year anyway. In my opinion, it's actually quite convenient not to be in a relationship during this time; you don't have to agonize over what to get "that special someone" and perhaps attempt at balancing family traditions. Mind you, I don't think I'd ever mind being in love, I'm just saying.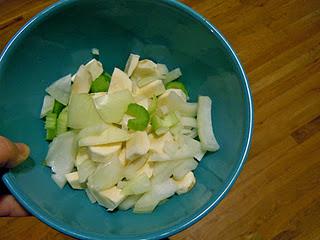 Second, why it's so stressful in regards to eating and drinking. It doesn't have to be. (As I say this, please note it's not because I'm spared by being tempted by the countless number of extra delicious treats.) If you allow yourself to step back from the hectic feelings plaguing the holiday season, look at your upcoming parties and celebrations, appreciate the invites and then choose to think about them as festive social events instead of calorie-ridden sugar feasts, I believe these few weeks can be more enjoyable. This season would be better spent treating yourself extra well, honoring your blessings, and being generous in every which way anyway. Eliminating these silly downers, of course, is easier said then done, so let's discuss how absolutely wonderful nature's seasonal bounty is instead.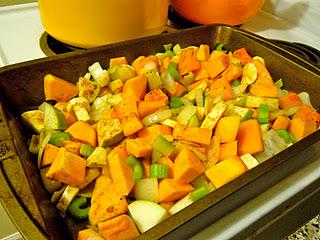 Sweet transition, huh? Okay. Earlier this week, I made myself soup. The final product could not look less appealing but I promise you it is delectable. Although it may have taken an hour or two to prepare (2.5, to be exact), it was entirely worth it. I've already frozen four servings so that I can healthfully indulge in the future.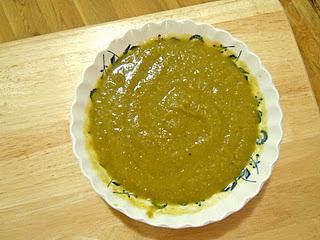 Butternut Squash & Swiss Chard Soup
1 butternut squash

2 celery stalks

1 parsnip

2 apples (good for cooking)

1 bunch of swiss chard

32 oz. vegetable broth

1 tbsp butter

1 tbsp olive oil

6 garlic cloves

cinnamon, pumpkin spice, salt, pepper to taste
Place whole, clean butternut squash in preheating oven (350 degrees).

While the squash is softening, chop celery, parsnip, and apples and mix in a bowl. Rinse swiss chard.

Once the other vegetables are prepped, remove the squash from the oven. Slice it in half, remove seeds, and peel. Chop the orange flesh of the squash into small cubes. Place in a baking pan.

Add the remaining chopped vegetables to the baking pan and distribute evenly. Drizzle with olive oil and add a few dashes of each one of the spices, being most careful with the salt. Position the six garlic cloves. Pat the top with butter. 

Place in the oven to roast for about 30 minutes. 

Entertain yourself with other hobbies and interests for 30 minutes.

Remove the roasted vegetables from the oven and add to a pot with vegetable broth. Tear swiss chard into small pieces and and also add. Bring to a low simmer.

Allow the soup to simmer for one hour, stirring occasionally. Again, find something to entertain yourself with during this time.

Turn the stove off and allow the soup to cool. If you have time, place it in the fridge overnight. Otherwise, blend it upon room temperature.

Pour the blended soup back into the pot. Warm while adding more cinnamon, pumpkin spice, salt, pepper, or even roasted red pepper flakes to taste. 

Serve one or more servings immediately. Place at least one serving in the fridge so that the flavors can meld and it will become an even better soup in 24 hours. Place remaining servings in the freezer so that it can hold, and the flavors can meld, and it will also become an even better soup in 24 hours.

Take a deep breath. Be thankful for that breath, every bit of unconditional love in your life, and food that is as good for you as it tastes. Then, enjoy.