Shortly after leaving the Wizarding World of Harry Potter a few weeks ago, we kept craving the amazing drink we got there known as ButterBeer. We had already had plenty that day but we couldn't get it off our minds! Before we left the park, we asked the waitress if the recipe is online? Her response, "Our recipe is secret and cannot be found". We we're bummed but it didn't stop us! We researched the web and found a few that seemed very similar to the one we had in Orlando. We have tried one of them twice this week and it is almost exactly like the one we had last weekend!  This now, has led us to sharing the process with you! Even if you have no idea as what ButterBeer is, it's time for you to at least try!

Here is the lineup: Brown Sugar, Heavy Whipping Creme, Sea Salt, Rum Extract, Apple Cider Vinegar, Butter, Creme Soda & Ice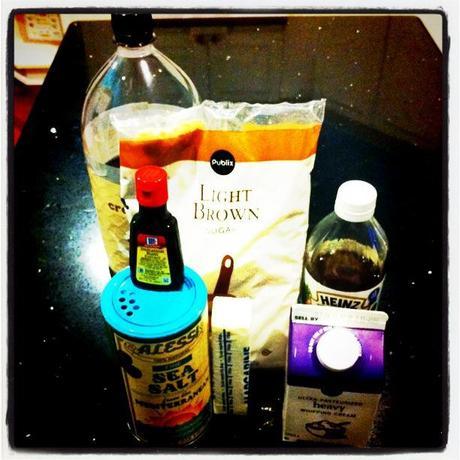 First, Set a pan to medium heat. Add the brown sugar & 2 TblSpn of water.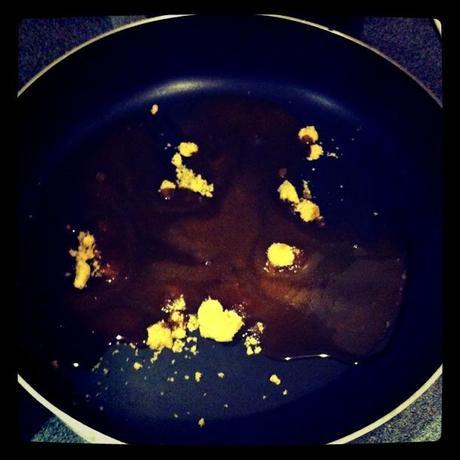 Let the pan boil. Add butter & the rest of the ingredients, except the rum!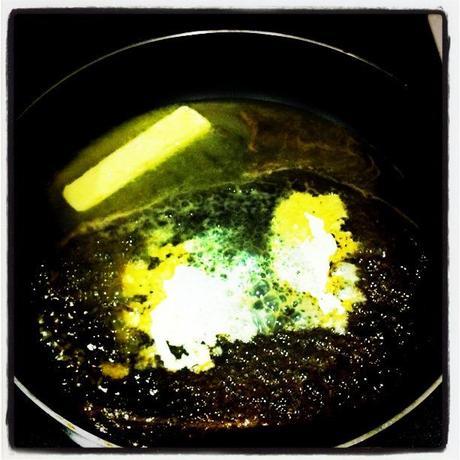 Stirring every few minutes, let the pan cool. Once cooled, add the rum extract. Stir. Then add the mix to a blender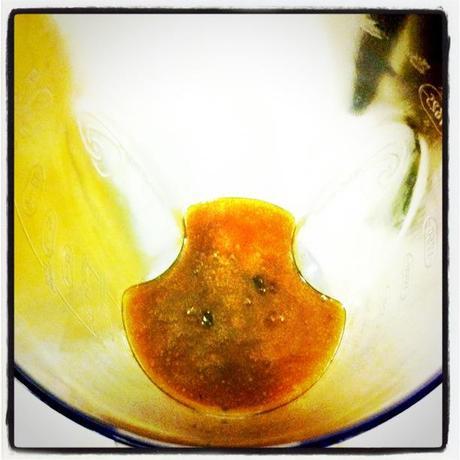 Add the Creme Soda & about 2 cups of ice. Blend until like a smoothie.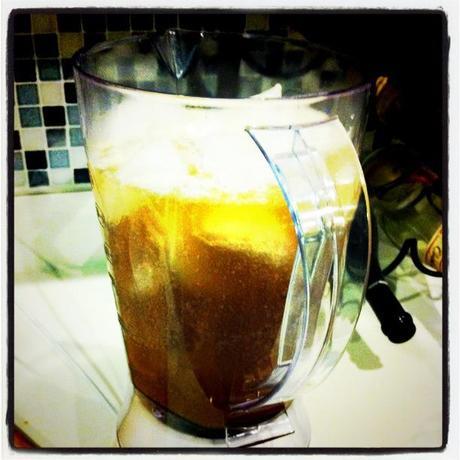 Pour into your favorite cup & add creme to top it off. Or if you're like me, use the true ButterBeer glass!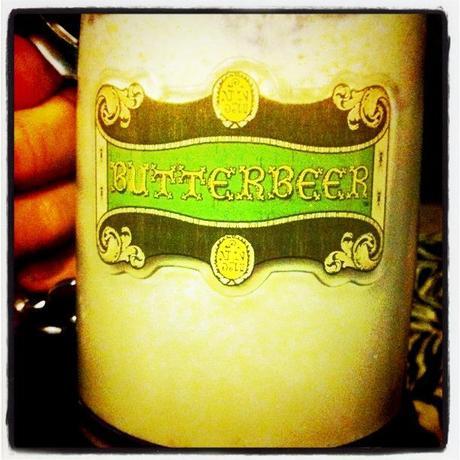 Here the step by step process to do it at home! Enjoy!!
Servings: 4

1 cup light or dark brown sugar

2 tablespoons water

6 tablespoon butter

1/2 teaspoon salt

1/2 teaspoon cider vinegar

3/4 cup heavy cream, divided

1/2 teaspoon rum extract

Four 12-ounce bottles cream soda

In a small saucepan over medium, combine the brown sugar and water. Bring to a gentle boil and cook, stirring often, until the mixture reads 240 F on a candy thermometer.

Stir in the butter, salt, vinegar and 1/4 heavy cream. Set aside to cool to room temperature.

Once the mixture has cooled, stir in the rum extract.

In a medium bowl, combine 2 tablespoons of the brown sugar mixture and the remaining 1/2 cup of heavy cream. Use an electric mixer to beat until just thickened, but not completely whipped, about 2 to 3 minutes.

To serve, divide the brown sugar mixture between 4 tall glasses (about 1/4 cup for each glass). Add 1/4 cup of cream soda to each glass, then stir to combine. Fill each glass nearly to the top with additional cream soda, then spoon the whipped topping over each.