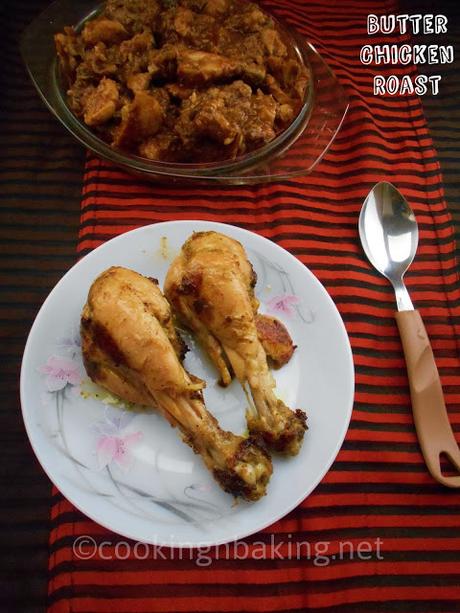 Butter Chicken Roast
To make little kids (aged 3 to 6) eat is very difficult. they are very picky eaters. My son is like that too. He loves chicken but before he tastes he would decide its hot and decide not to touch it. Well he chose to eat the chicken finally when I made it this way. This is very tasty as chicken is roasted in butter. If you need it more spicy grind green chilly along with ginger garlic paste and marinate to chicken.
Ingredients:
2 nos of chicken legs 1/2 a teaspoon of black pepper powder salt as per taste 1/2 teaspoon of ginger garlic paste
Method:
Marinate chicken with ginger garlic paste, salt, pepper. Set aside for 4 hours. Heat a pan well, simmer the flame and roast.