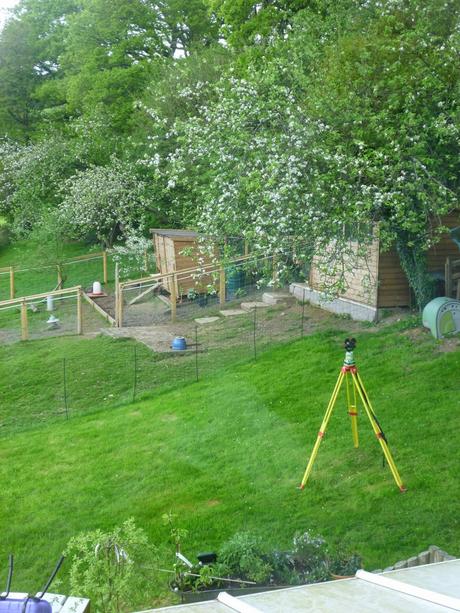 What's that we spy from the bedroom window.....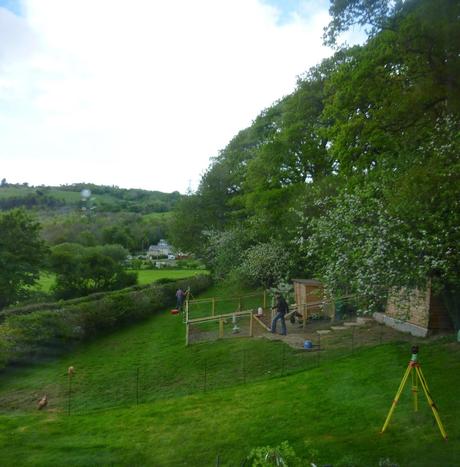 ... surveyors lurking in Chicken World.   They were here the other day taking level measurements all around the house.  Measuring, taking notes, photographing and playing with their theodolite all around the place.  It's the first stage of the work towards our second planning application, so we can build  open fronted garage spaces and a workshop for Lovely Hubby next to the house.  The roofs of these will provide the platform for our solar panels, hopefully making us self sufficient for most of our electricity.  Another tick on our list.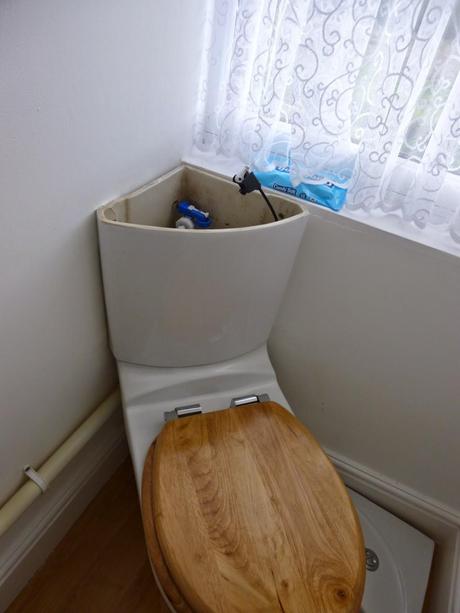 Meanwhile indoors, two plumbers tried to fathom innards of the upstairs toilet, it's a good job they were friends the space they were both in is tiny, really tiny :-)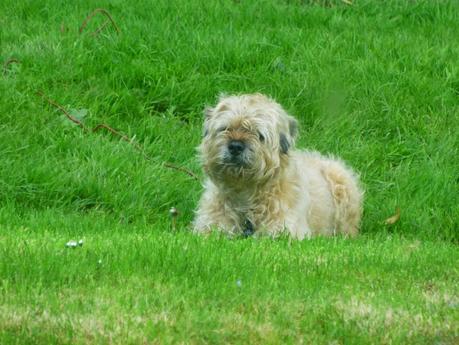 While washing the cups from all the cups of tea I had been making this gorgeous little face stared back at me.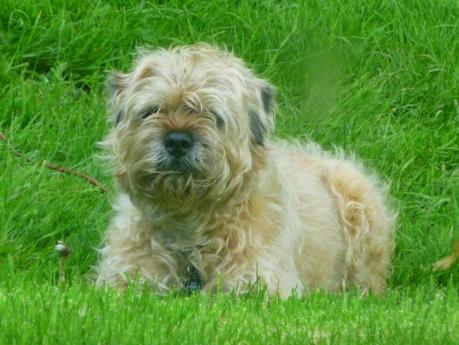 The surveyors' dog patiently waiting for his master to finish work.  Isn't he gorgeous, our dogs loved him, but I kept them inside while so much was going on.   And I apologize for the unseasonably cold weather .... I unpacked my Summer clothes from the suitcase under the bed ..... need I say more!!   Sue xx