Gotta new documented process of my traditional paintings. It was a quick demo I did this Fall quarter at SCAD. The students have to do some sort of "manimal" (part human part animal) This is what you get when Yaritza Burgos (AKA "Bumblebee Man" from the Simpsons) gets a "Bee Movie" body and finds a job.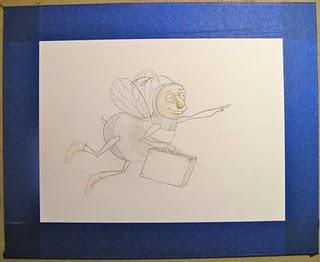 Prismacolor Pencil transfer to Strathmore Illustration Board. 10″ x 7.5″ image area. Taped off with Blue Safe Release tape.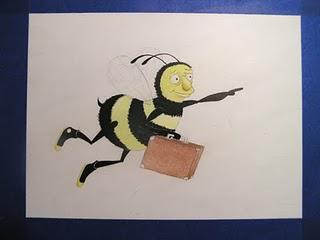 Acrylic and Ink base colors. Watercolor was used for the clouds that I don't have a picture for.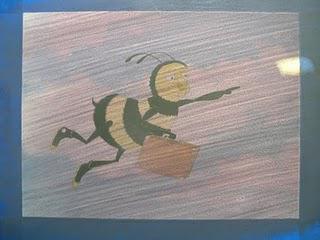 Oil wash made with Dioxane Purple and Permanent Green Light thinned with Gamsol.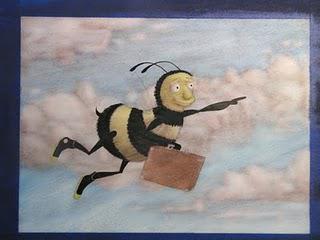 Dried oil wash removed with kneaded eraser revealing highlights and unifying shadows.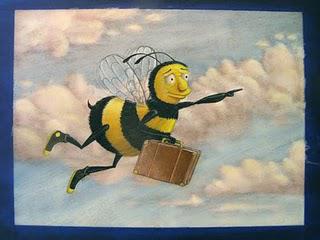 Prismacolor pencil details. and color shifts in certain areas.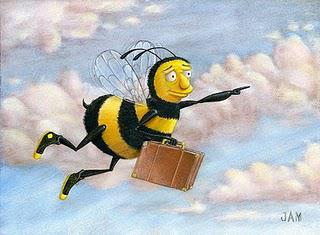 Final flatbed scan color corrected with touched off with digital signature.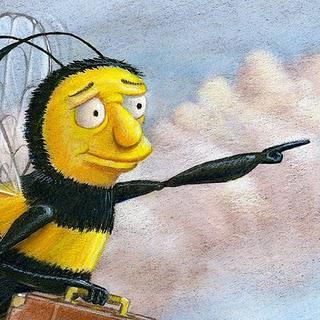 Details reveal lots of great texture and variations in colors. 
Whole process took about 8 hours, but not all at once.