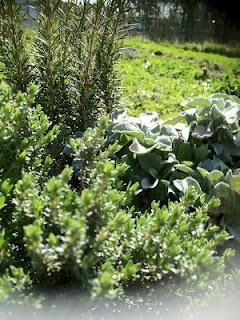 The past week has been a good one down at plot 58, lots of jobs ticked off the list and I managed to get a few decent pictures too.
The pear tree is bursting into life and the herbs are looking good. I have picked some today for the kitchen and the rhubarb that I thought was on the verge of dying has sprung into life.
One of the main jobs that needed tackling were the 2 large raised beds. They were full of weeds and needed digging over so, last Saturday, I got to it and started digging them over. I managed to get one done, one remains and it can wait another few days before tackling it.
I had never seen so many people at the allotment as I did on Saturday the nice weather had got all the "summer gardeners" out.
the Plot 58 potato trial kicked off this week too with the 3 first earlies going in Dr Macintosh, Ulster Classic and Winston all planted up into tubs and ready.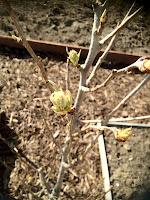 Other jobs on the list were repairing the guttering on the shed, as this year in Essex we have a hosepipe ban and water is going to be at a premium, so having the guttering collecting all the water I can will help.
I also sowed 3 rows of parsnips (Gladiator) and 2 rows of Carrot (Early Nantes 5) and in my salad raised bed I sowed 2 rows of Radish (Poloneza), 2 rows of salad mix and a row of Rocket collected from last year's crop. After sowing I felt that the season had really kicked into second gear.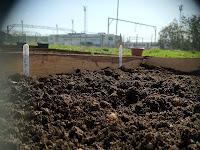 The strawberries got a good tidy up and watering and I also finished off the palleted floor round by the compost bins, this is a really good space now and hopefully the weeds will remain UNDER the landscape fabric!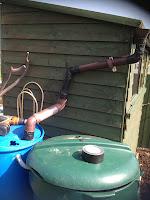 I have added a few other pictures to my Facebook page, give it a click and "like" it and that way you can keep up to date with everything going on at plot 58 as this will be the place for all the extra pictures and updates.