I came across Bussy Botts and thought 'wow' what a fantastic idea a washable waterproof cover that can simply be slipped into the car chair or pram.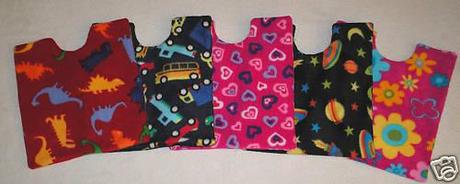 They sent me two to review and I must say it certainly made car journeys easier knowing that if my child had an accident I could remove the potty training waterproof pad and the car chair remained dry.
They have a wide range of designs available in colours and patterned designs.
The pads are able to soak up approx 1/4 pint of liquid. With a soft fleece outer layer which is great at soaking up liquid yet still can be dry to the touch. With Waterproof and Terry Towelling inner core.
They are machine washable and re usable and at a fantastic price they are something I feel would be a great purchase for anyone potty training their child.
They are available to purchase at www.wowthankyou.co.uk/bussy-botts and www.stores.ebay.co.uk/bussy-botts
Bussy Botts has a 30 day guarantee so if you are unhappy with your purchase then send the item back for a full refund.