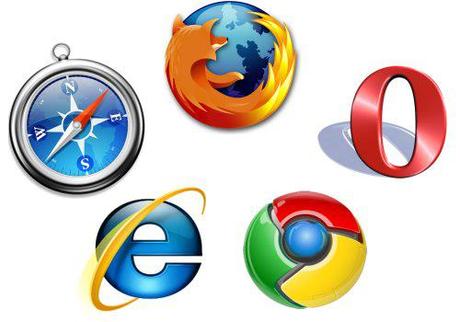 Ever wondered how Firefox, Opera, Internet Explorer, Safari and Google chrome earns money??
We all know that these browsers are available for free on market! Then how the heck are they making money? Interesting question, right!
I did ma searches on Google and here's the best suitable answer I got from Opera's Webiste:-
"Today we have two different revenue models: One for the Internet embedded markets (such as Opera pre-installed on a mobile phone or a set-top box) and one for the desktop market:
1.For the Internet embedded market, we receive revenue as a mix of engineering fees, maintenance fees and shares of sales income. The balance varies from contract to contract. This model accounts for the majority of Opera's income.
2.For the desktop market, we derive revenue from our free products through revenue sharing with partners. For example, several search engines make usage payments to us for searches made by you (Opera users). This is the major source of income for Opera's desktop browser, with revenue shares also in place on a variety of mobile products."
Making it simpler, all the browsers not only Opera earn money by two major sources:
1)Revenue generated from searches that users do on various search engines like Google, Bing, and Yahoo in a browser.
2)Fix license fee collected to pre-install a browser like Opera on your Handhelds/Mobiles.