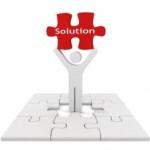 Organizations operating in today's global economy are faced with unprecedented competitive and regulatory pressures and a heightened level of uncertainty. Although traditional data warehousing and business intelligence software provides important query and reporting functionality, they fall short of the necessary speed, insight and flexibility required by many operational decision-making processes.An organization is only as good as the decision its people make and rapid and informed decision making has become a huge competitive advantage. The pressure to remain competitive has created the need for increasing amounts of data available to today's decision makers. Data gathering has always been critical in enterprise decision making but today there is a data explosion, in which too much information actually hinders the decision-making process.So how can organizations improve decision making?Leading enterprises are combining high-impact business processes with critical data gathering and analysis to improve overall decision making.

The Need for Business Intelligence & Data Warehousing

Traditional BI tools, commonly based on simple arithmetic calculations (e.g. aggregation, sorting and ranking) and focused on the analysis of historical data (weekly, monthly, yearly) have come a long way in optimizing the information delivery process. However, standalone reports focused on basic information delivery remain disconnected from core operational processes and don not provide the required level of support for what-if analysis, scenario planning and forecasting.

To overcome these shortcomings of traditional BI, organizations should focus on automating decision making processes through operational BI that supplements data warehousing tools with real-time data integration workflow management and collaborative tools.

All business processes that are supported by operational applications are targets for operational BI; in other words, organizations should consider embedding analytics into these mission critical processes. Whenever a decision needs to be made, an opportunity exists to inject intelligence into the process.

Automation is accomplished through better and faster data capture, more advanced analytics and workflow based information delivery to decision makers or other applications. Repeatable operation decisions are automated in response to events where analytics drive the business process follow.

Just as security software has become a must-have application, operational BI that enables intelligent process automation is rapidly becoming a necessary technology for organizational success. Business analytics has moved beyond traditional BI which concerns itself primarily with productivity gains by improving data capture and delivery to supporting business process improvements.

Why Litcom?

Litcom makes your data work for you, by developing the right solution, while maximizing the value of your investment. We align business objectives with corresponding technology solutions, to ensure the business value remains at the forefront.

Our team of business intelligence specialists:
are experienced in delivering complex BI solutions to Fortune 500 companies
leverage best practices and the latest technologies to turn your data into a strategic resource
give your organization a competitive advantage.
We evaluate your organizational preparedness to determine project support, data and technology architectures, and improvement opportunities within your existing BI initiatives.
A detailed roadmap provides you with tactics, strategic direction and timelines, and establishes a foundation upon which subsequent business intelligence initiatives can be developed. To find out how Litcom can effectively help your organization select and implement Business Intelligence and Data Warehouse solutions, please contact us at: [email protected]
Copyright 2009 Litcom Information Services Inc.