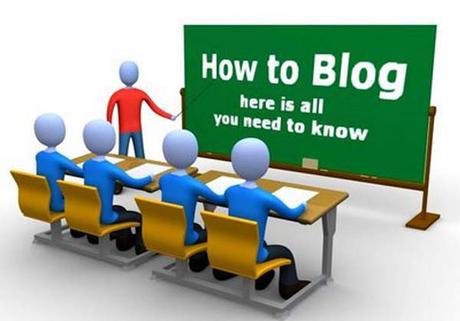 Any and all business types can benefit from the use of a blog. Blogs give your customers a place to learn a little bit more about your company and what you have to offer. Small businesses and large ones can share much information with current clients and future clients with a well placed and thought out blog.
Blogging gives you an outlet to teach your clients new things and to offer them advice that they may not have thought to ask about. It's also a place to share the latest and greatest info about your business or field.
What to Blog About
First of all, it depends on what your business is. If you sell jewelry you have no reason to blog about cooking. However, you can fit in fun blog posts that at least somehow relate to your business. Like, if you have an auto business you might want to post something funny about bird poop on vehicles.
People enjoy reading posts that teach them something or answer some question that they have. They also enjoy things that make them laugh and photos that make it easier for them to see what it is they are reading about.
What to Include in Your Blog Posts
There are a few things that make a successful blog. A couple of them are SEO and links. There are good and bad things about both of these. As far as linking within your blog posts, don't purchase links and always make it look natural. You don't want to make people think they are clicking on a link that goes to a page full of cute and fluffy bunnies when they are actually going to be looking at sports cars.
As far as SEO goes, don't keyword stuff your posts. Keywords are good, in moderation, just like peanut butter cookies. Make sure that the keywords flow within what is being said in the blog post. The more natural the better.
Keeping it About Business
You can have a successful blog connected to your business website if you just make sure you focus on the business side of things. That doesn't mean you can't have fun, but you want to give people something of which they want to come back for more. That means having your focus on the business at hand.
If your business is selling cars, you want blog posts that talk about the latest and greatest things about cars, about used cars, about car maintenance and about which cars are best for moms with five children. Some of these topics can be fun, some of them need to be serious, but they all revolve around your business, and that is what matters.