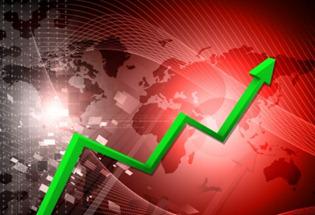 Even though it has been a long haul, it's nice to see some optimism surfacing in 2011. Just yesterday, a new study "The PNC Economic Outlook: Survey of Small & Middle-Market Business Owners" was published. It shows a return to cautious optimism compared to this past Autumn and much improvement from the record-high pessimism of two years ago.
According to earlier studies from Forbes Insights, many entrepreneurs feel the lessons learned during the past couple of years have not only helped them survive, but the recession exposed flaws in their business strategies that were previously not apparent, and they could fix. Here are some areas of emphasis highlighted:
Better cash flow controls. Obviously, falling income over the past two years put additional pressure on small business cash flow. Some companies turned to cutbacks over boosting financial reserves. Others focused on reducing overhead and expenses, but they needed a balanced strategy, along with new lines of credit and financing.

More focus on strategic planning. Small business owners now recognize the importance of planning amid the new economic environment and want to spend more time doing it. Only 44% indicated they had a strategy in place during the recession, or to guide growth during the coming recovery period. More work needed.

Increased business role in US economic recovery. Small businesses now believe they have played a key role in the U.S. economic recovery, but in spite of, rather than assisted by, support from the federal government. Still, they are fighting for action, particularly in the area of higher Small Business Administration (SBA) loan limits.

Increase operating efficiencies. A majority of small business leaders intend to be more aggressive in 2011 by implementing a range of actions to advance their businesses. Respondents cited a greater focus on operating efficiencies as the number one step to achieving growth in 2011.

Add new revenue streams, and more aggressive marketing. At the same time, 62% plan to invest more in marketing and advertising, while 50% will invest in expansion and 46% will pursue new revenue streams. Another approach is to diversify and broaden the product lines and services.

Grab market share from competitors. A large majority of respondents acknowledged that the old way of doing business will no longer work and that they need to find new ways to take advantage of market opportunities. Many are planning to be more aggressive in grabbing market share from competitors.
These initiatives, in concert with current findings, support economists' forecast that the U.S. economy is transitioning to a self-sustaining economic expansion in 2011-2012, that will not be derailed by higher energy prices, Europe's sovereign debt problems, or the recent disaster in Japan.
One out of two U.S. small business owners expect increased sales and profits in the next six months, with a brighter outlook for hiring full-time employees. However, most do see higher non-labor costs, requiring higher prices to preserve profit margins. The sentiment about local economies is getting brighter, with a growing share of owners optimistic.