Home   /  
Columns  /  Rupa Roy  /  
Burn Kitchen & Malt Room – A Massive Malt Story
Burn Kitchen & Malt Room – A Massive Malt Story
Burn Kitchen & Malt Room – A Massive Malt Story
ruparoy June 20, 2017 0 comments 8 view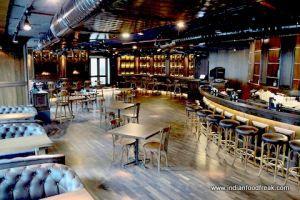 First impression: Done up in wood and leather to depict old world grace; quite a respite from the warehouse grunge look that has been done and overdone!

Burn Kitchen & Malt Room flaunts a massive collection of single malts from over 70 countries across the globe. With a space of about 7,000 sq. ft, the purpose is to provide a genteel setting for intimacy, luxury, and a corporate greet over a variety of whiskey, scotch and cigars. While whiskey is what I found highlighted in the décor, on the menu one finds a good array of other liquors too.
Decked up from the exterior as a classically elegant &  posh place to visit, once one steps into the interiors, one can feel the vibe of the place – young with a touch of grace. The whole venue is brushed in shades of brown with yellow dim lights showcasing a huge bar on one side. Plenty of comfortable leather upholstered seating around.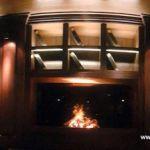 What caught my eye was the little bonfires which gave off flames and smoke and could be mistaken for the real deal had they been placed in a proper fireplace. I also liked the shelves which had artfully presented folders, malts and cigar boxes.
Starting the evening with a Dialogue (Cardamom infused vodka with a touch of ginger and had a citrus burn), I glanced through the menu.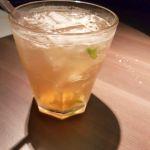 The food menu has quirky bar bites, innovative & scrumptious mains, with fair amounts of vegetarian and non-vegetarian options available along with an array of cocktails and mocktails. If one goes by the food served at the launch, the quality is reasonably good. The staff would need to be quick about service though as there was some lag between orders placed and delivery.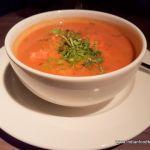 After an
Oxygen
(vodka, lemoncillo with vanilla syrup), I tasted the
Bouillabaisse
(a traditional French seafood broth served with garlic crostini) – not bad at all, although the whole some flavor of seafood did not come through very well.
Chin Win Chicken
(crispy chicken & vegetable tossed in spicy chilly, garlic & soya sauce) was quite good and has its spice content just right. 
Thai spiced corn & oyster mushroom phyllo rolls
(oyster mushrooms stuffed in phyllo rolls with sriracha mayo) had great taste along with a fine presentation. Some other mentionable items on the menu are
Creamy Goat Cheese with Caramelized Apple
(arugula salad with brittle walnut, balsamic dressing) under salads;
Corn on the Cob
(charred corn cob, butter, lime),
Oriental style stuffed mushroom
(crispy cheese stuffed mushrooms tossed in sweet & spicy sauce) under appetizers;
Cheese Cigars
(fried cheese rolls with jalapeno 7 spicy cheddar sauce),
Kalmi Kebab
(boneless pieces marinated in aromatic Indian spices & chargrilled to a perfection) under their gourmet bites.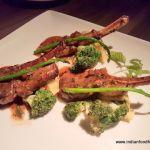 Amongst the mains, I tried
Flamed Grilled Lamb Chops With Garlic Confit
– it was perfect with the lamb just short of falling off the bone, superb! One can also find
Geang Keow Wan Pak
(green Thai vegetable curry, basil rice),
Blackened Creole Chicken
(pan fried cajun spiced chicken supreme with okra rice and tomato salsa, garlic pepper sauce),
Broiled Lobster with saffron infused linguine
(seared arugula, roasted shallots) and
Pan Roasted Red Snapper with Marwadi Kadhi Tadka
(ajwain roasted baby potato & grilled asparagus) on the menu.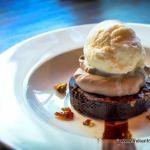 The dessert – well the thought and intent is wonderful but will need a little more practice for perfect execution. The
Burn's Flaming Chocolate Ball
(flambe chocolate with a twist of chocolate mousse) didn't catch the flames to reveal its inner secrets, but when I tapped it open, the taste hit the right notes on the palate. I hope that lots of study and homework with temperatures and presentation style in the kitchen will avert such faux pas in future. The
Sizzling Chocolate Cigar
will hopefully sizzle once there is enough practice. Until then one can stick to
Caramelized Khari with Kulfi
&
Burn Baked Alaska.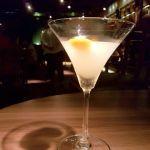 Mixologist
Pawan Shahri
has experimented thoroughly with his concoctions and curated cocktails like Dialogue and Oxygen (the ones I tried) and also
Tipsy Chromie
(Malibu, Coconut Milk, Turmeric & Glazed honey syrup with sugar cane dash) and
Mr.Banker
(Whiskey with hand cut ice blocks, burnt orange cuts, lemon soda and mint & glazed honey). The Mocktails have appealing names like
Kokum Fizz, Fatty Wealth, Summer Snaps and Espresso Tonic.
Burn Kitchen & Malt Room currently has on its shelves the following malts: Aberlour 16YO, Aberfeldy 12 YO, Glenkinchie 12YO, Clynelish Malt 14 YO, Caol Ila Malt 12YO, Singleton of Glen Ord Malt 12YO, Cragganmore 12 YO, Dalwhinnie 15 YO, Cardhu 12 YO, Amrut, Ardmore 12 YO, Bowmore, Macallan, Monkey Shoulder; around 36 more malts on their way.
All in all, the whole essence of coming to Burn Kitchen & Malt Room would be to have a drink which will uplift your soul, accomplish meetings, host your tuxedo nights & for a perfect romantic date. Veering towards a corporate soul and yet entertaining a youthful spirit, Burn Kitchen & Malt Room, with the added advantage of being located at BKC, could well be the next hot spot in town.
We, from Mumbai Food Freaks, say "All The Best!"

Address:
Building No 19, Pinnacle Corporate Park, Next to Trade Centre, Bandra Kurla Complex, Mumbai
Phone: 022 33956006












Tags Burn Kitchen and Malt Room Burn Mumbai Rupa Roy
Facebook
Twitter
Google+
Linkedin