What? Come Again

!

A FRENCH trench coat &

r

ubber...Never heard of such

. Fashion and rubber
. 
Burberry

and the

Gabardine Rubber Trench Coat
Check out the fashion board below that we created on the polyvore fashion platform.
Burberry has gotten creative with their use of fabrics, if you can call rubber a fabric. They started with a tailored fashion look of the french coat, then spiced it up with some velvet-finish rubber detail.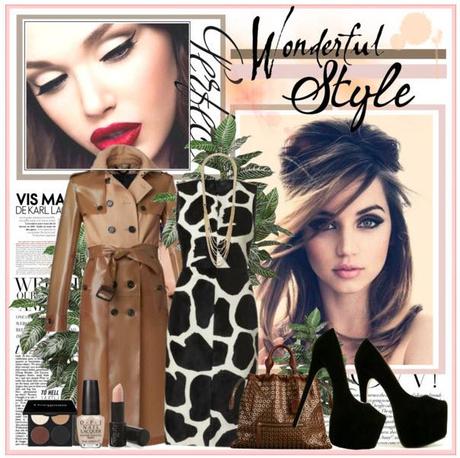 Burberry's Rubber Trench Coat
 W

ALA

...we have a modern, trendy detailed Gabardine rubber trench coat.
We mixed up

some

more fashion p

ie

ces from Burberry. Fell in love

with

their animal print dress and big crush metal eyelets handbag. Then we

p

opped on a pair of Kyleigh

S

tiletto platform heel and a Guess gold-tone slinky chain necklace to finalize the whole fashion look. A very classy look indeed.