Bunheads, The Lying Game, my two favorite drama-ish shows on ABC Family. Pretty Little Liars has been a tad blah to me now, but I loved these shows. I LOVED them...
AND NOW THEY'RE GONE.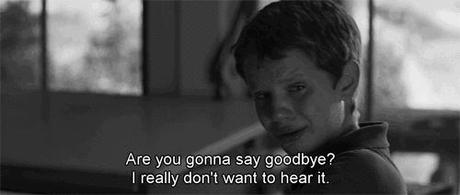 Alexandra Chando, who plays Sutton AND Emma on The Lying Game posted this on Instagram:
"To our awesome #lyinggame fans, thank you for these two amazing seasons. Unfortunately, Abc Family has decided not to bring us back for a third season. We so wanted to do 10 more for you guys! Thanks for your support and keep up with the cast to see what's next for us! Xx"
I don't know about 10 seasons, but I know I wanted more than 2. DARN IT ABC Family. I really believe that they can do this to me and I really am going to need a few days to get myself together.