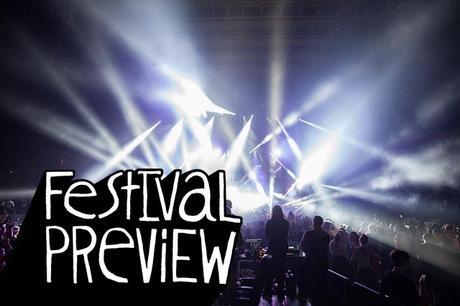 The Northwest has long since been a music lover's paradise. Seattle in particular is home to a thriving music scene and number of fantastic concert halls and festivals. One Festival in particular is the annual Bumbershoot festival. Now it its 46th consecutive year, Bumbershoot is ready once again to take over the Seattle Center for three full days of music and art during the Labor Day weekend. Apart from other music events across the city, this particular festival spans the entire grounds of the Seattle Center (home of the iconic Space Needle and the Experience Music Project building) making it the Seattle's largest festival. This in turn avails the festival to not only accommodate larger stages and most noticeably larger crowds as well.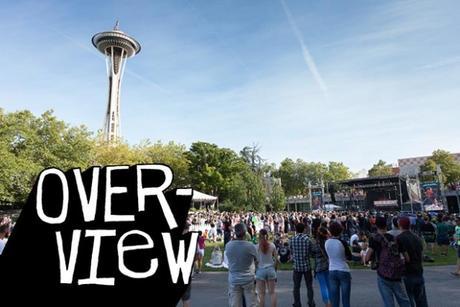 Being one of the city's premier music events, Bumbershoot also showcases an astounding diversity of music. From EDM to hip-hop to throwback bands from the-not-too-distant-yesteryear, Bumbershoot has it all making it a beloved institution for music fans everywhere. This year's festival headline acts include Kygo, Macklemore and Ryan Lewis, and Death Cab for Cutie. Other noteworthy acts on the mainstage will be Father John Misty, Run the Jewels, and Tame Impala. But Bumbershoot is celebration of all kinds of bands both big and small. It's safe to say that most will be familiar with many of the mainstage acts (and rightly so!) However, there are plenty of fantastic acts worth checking out at some of the other stages.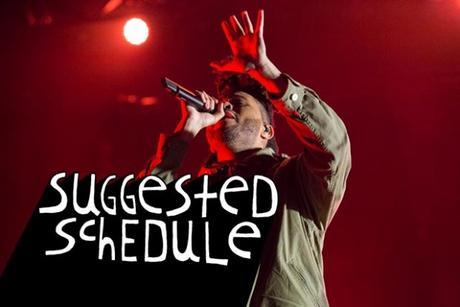 Friday
Iska Dhaaf – 3:40pm @ Main Stage
Seattle native indie alt rockers and former members of Mt. St. Helens Vietnam Band.
St. Lucia – 5:35pm @ Fisher Green Stage
Dance pop artist from South Africa based in Brooklyn, NY.
Father John Misty – 6:50pm @ Main Stage
Father John Misty's sound draws his inspiration from folk and 70's era rock.
Zella Day – 7:30pm @ Starbucks Stage
American singer/songwriter from Arizona, Zella Day is set to some warm sounds to the North West.
Andrew Bird – 8:00pm @ Fisher Green Stage
Andrew Bird is a multi instrumentalist who seamlessly blends rock and roll with classical music.
KYGO – 9:50pm @ Main Stage
Nordic sensation KYGO will be bringing the party with a unique blend of electronica, thumping beats, and more. Get ready to dance!
Saturday
Radiation City – 3:30pm @ Fisher Green Stage
Portland based indie rockers, Radiation City, will be kicking off Saturday's music with some smooth jams off of their latest record, "Synesthetica".
Flatbush Zombies – 4:50pm @ Main Stage
Brooklyn rap group, Flatbush Zombies, are among several strong hip-hop acts at Bumbershoot. Catch this set if you can!
Lemolo – 5:30pm @ KEXP Stage
Local dream pop rockers, Lemolo, has been named one of the best Seattle bands by Seattle Magazine. This is one set you should not miss!
Run the Jewels – 7:20pm @ Main Stage
Hip hop duo, El-P and Killer Mike are set to tear up the Main Stage with high energy performance. It's going down!
Macklemore & Ryan Lewis –  8:50pm @ Main Stage
Seattle based hip-hop duo knows how to party. These guys rose to nationwide fame with hit songs such as "Irish Celebration" and "Thrift Shop". Saturday's set should however, feature brand new material off of their record This Unruly Mess I've Made an album that is marks the first release since The Heist in 2012.
Sunday
Thunderpussy – 4:10pm @ KEXP Stage
This local four piece, all female band, is a force to be reckoned with. Prepare yourselves for pure unadulterated rock and roll at it's finest!
Erik Blood – 5:30pm @ KEXP Stage
Erik Blood's shows are as much a of an art exhibition as it is a music performance. Get ready to be put into a trance in the best possible way with this set.
Deep Sea Diver – 6:40pm @ KEXP Stage
Deep Sea Diver is a Seattle indie rock outfit armed with infectiously addicting melodies and guitar riffs. You'll be singing along even if you don't know the words!
Tame Impala – 7:40pm @ Main Stage
The Austrialian rock band is once again returning to the North West! Armed with thick baselines and spacey sounding lyrics their smooth rock style is built on the pillars old school psych rock. If you can only make it to one show this weekend, this is it!
Death Cab for Cutie – 9:10pm @ Main Stage
Longtime local heroes, Death Cab was a pioneer band in the indie rock movement in the North West.