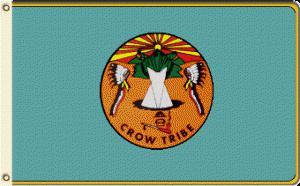 As a follow up to last month's post about BOULD, a Colorado-based social venture that is working to "end substandard housing through green building education," comes another story from Boulder, Colorado about green homes for under-served populations. In this case, it is the University's Sustainable Housing Project, which is part of the Mortenson Center in Engineering for Developing Communities. The project's director, Tom Bowen, is working to "develop a construction organization that builds homes using compressed earth blocks made from clay found on the [Crow] reservation" in Montana. According to an interview with CU Connections, the University of Colorado system's online newsletter, "Good Earth Lodges employs tribal members to manufacture the blocks and build the energy-efficient structures."
Many of the homes on the reservation are substandard. Several consist of modular trailers that have little to no insulation. These structures are not only unhealthy for the inhabitants, but incur enormous utility costs. According to the story, temperatures can reach 45 degrees below zero (as a curious side note, -40 degrees Celsius is equal to -40 degrees Fahrenheit) during the winter, resulting in heating bills that approach $600 per month. Coupled with high unemployment and little prospect for steady work, utility costs are stifling. Good Earth Lodges is located on the reservation, uses local resources, and serves as an employer in the community while building structures that also drive down heating bills.
The university provides technical assistance. They currently "have people involved in the lifecycle analysis of the houses, energy efficient modeling, soil and structural work, mapping, and assessing the current status of the houses on the reservation." Bowen's role extends into various facets of the partnerships. "The bigger piece for us is that the tribe has embraced this from the sustainability perspective." His vision includes the tribe "doing almost all of their own work and . . . evolv[ing] so that they are doing everything in-house."
Adobe, the article points out, has been used for 6,000 years as a building material. This represents yet another example of how looking back can provide guidance as we move forward. Furthermore, local materials in this case are well suited to provide shelter. On the project, self-sufficiency also played a large role in building these homes that are more sustainable. By constructing these homes with local materials, employing members of the Crow tribe, and improving the building stock, this became a sustainable venture.
[Image source]