Wix Review
Wix is a customizable web development platform founded by an Israeli company in 2006. Growing tremendously since their inception, today it has become a very prominent name in creating creative and fully functional websites. Let's get started to read about a complete Wix review to build a SEO optimized website.
If you are hunting for the perfect web development platform to create a unique and flexible website with long-term scalability to improve your business branding, then your search can end here with a Wix Solution. Click here to know about how to building a website with Wix SEO wiz.
IS WIX A GOOD WEBSITE BUILDER?
Wix is one stop solution. With simple basic tips and knowledge, you can take your online presence from conceptualization into the real world. Before starting, you can check out the nuts and bolts of Wix products, to learn more about how and in what ways it can serve as an excellent platform to get real business achievement in the long term.
There is no doubt that websites developed on Wix are iconic, functionally perfect, feature-rich, eye-pleasing and user-friendly. But one thing we haven't mention yet? Are these sites good in SEO performance? It's the major thing we can't ignore, and it is critical for people to realize that SEO is one of the most important factors affecting your web presence, web rank and visitor's experience. Let's check out whether the Wix product is good to just build a website or whether it is also a good choice to get SEO benefits as well.

So how good are Wix websites in SEO?
Creating tailored websites is not our only requirement in the current digital world. What is the use of an online presence if it can't engage potential customers or can't secure top positions in search engines? Being a newbie, it's our primary inquiry to understand if Wix is an SEO-Friendly Website Builder? If it's not, then how we can boost our Wix website ranking? And in general, what are the best ways to get high rankings in search engines?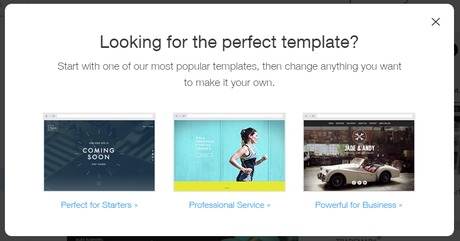 Although it's free, a user will not compromise if it's not SEO optimized.
Initially, people and even some SEO consultants did not like Wix, and didnt prefer Wix as an option from an SEO perspective. So, I wanted to explore whether the perfectly designed bespoke websites developed by Wix.com are also SEO friendly or whether I would need to hire professionals to improve its ranking and traffic. This question was also in my mind before using Wix web products. I was concerned that Google might struggle to understand free templates, pre-packed websites, custom coded website or in general the web builders. Google requires that sites should be developed in full SEO optimization essence. Making sure that your site is organic and high-quality SEO will help to give you ample chances to get to the best position on the first page of search engine results.
Now read meticulously what I am writing, because I am going to be completely transparent with what I describe here. I don't think that you will need more explanation, or need to open a new browser window to check whether Wix is good for SEO after reading this.
We users are very demanding! While it's obvious if it's a paid service we expect high standards, in reality with a free product we expect the same, not less than perfect or more enhanced functionality. So our expectation from Wix products is high.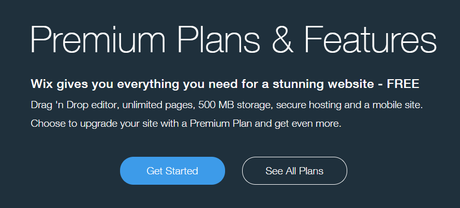 When looking at the SEO the URL structure was one of the main issue with Wix websites. In particular, the problem was that it wasn't properly readable via search engines. But now, you can see the cleaner and shorter URL structure that have been replaced and reformatted in an SEO friendly manner. Although here I also need to clear your reservations regarding long URLs that put a negative impact on websites. Only Wix doesn't have long URLs, check Amazon & eBay now. And we all well-known that where they stand on search engines. So now length and content of URL is not an SEO issue.

Earlier rel=canonical tags were used on the pages that show a duplicity of the home page and put a negative impact on search engines. Wix has now cleaned this issue and made neat and clean web index that is easy to crawl by search engines.
It's never that if we use hi-technology then only we can get good ranking and high traffic on search engines, Google doesn't understand built technology unless it follows effective SEO approach, rules, and methodologies.
All the appropriate information is needed to make your sites ranking on top for example "Content". The quality of content, newness, uniqueness and SEO rules mixing on the content are also some others points which can increase or decrease websites rank.
The best part of Wix websites is that they are also and automatically mobile optimized and take the advantages of Google's recent announcement that if particular websites have mobile-friendly pages then it will get high ranking results.
So there is no loss to have Wix websites for any business, it only gives an immense possibility of being ranked on the first page of search engine results.
Did you like this article?
1. Please share it with your network, we'd really appreciate it!
2. Would you like to write for Computer Geek Blog?
3. Keep subscribe us and follow us on Facebook and twitter for more tips & ideas about new technology.
Did you like this article?

Savita Singh is the author of computergeekblog, She has a superlative knowledge of Graphic and Web designing. She is a part time and award winning tech blogger who loves to write about latest technology, social media and web design. Her blog focuses on creative things of designing and tech, providing professional opinions on designing products, performances and a variety of business.