---
Tom Morin, a designer and teacher of design & typography, in writing this recent memoir reflects back on his many influential teachers; their teaching influenced him not only when he was a student, but also today as he continues to design books, brochures and identities for large corporations and institutions around the world. Thomas O. Morin, his 93 year old father, an architect of modern and contemporary buildings in New York State first taught him about design and inspired him to create as a youngster. M. Peter Piening was his Bauhaus trained advertising design professor for four years during college at Syracuse University. Alvin Eisenman, Paul Rand, Bradbury Thompson, Norman Ives, Herbert Matter and Walker Evans were all his professors during two years in the masters program of graphic design at Yale University. In this exclusive article written for VSUAL, Tom reveals the secret ingredients that go into making a good graphic designer. He also showcases some wonderful design spreads where the teacher's work is featured on the left followed by an example of his own work on the right.
---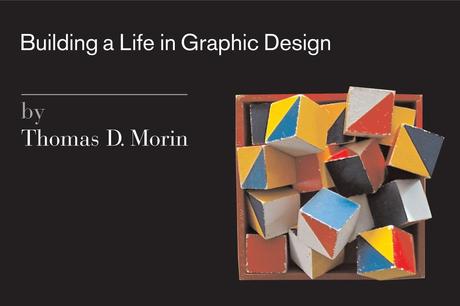 For the past five years I have been consumed with discovering and acknowledging my shepherds, angels, and teachers—tracing out the threads of influence that have shaped my personal and professional life. My aim was to both remember and honor those individuals who have been my life's creative catalysts and who have made a significant difference in my life-long pursuit of creativity. My journey has involved family members, early childhood teachers, college and grad school professors, employers, consultants, and contemporaries, all of whom imparted their lessons by instruction or example, and all of whose influences were ultimately integrated into my life as a graphic designer.
In tracing these threads through my life's work in graphic design, I experienced a new-found appreciation for all that had gone before—an appreciation I could not possibly have entertained in my youth. In short, I needed to grow and mature, both as an individual and as a designer, until I had acquired enough hindsight and wit to be able to look back.
It is easy to say that my first important influence was my mother, who gave me a broad view of what it meant to be a teacher and mentor outside the home; her efforts in this regard stretched from public school to our church Sunday school classes. But it was my father who introduced me to design. As an architect, he taught by example, through his instincts and his professional training. Not only did he introduce me to designers like Frank Lloyd Wright and Charles and Ray Eames, but he also influenced me through his choice of contemporary designs to furnish and decorate our home. Over time, such early childhood influences evolved into a lifetime of seeing, playing, experimenting, researching, writing, reading, and speaking—all habits one does not necessarily develop through higher education.
But if my strengths today are found in graphic design and typography, I must point out that my parents were not the only ones to direct the arrow of my life's compass. There were other family members who pushed me along—grandparents, aunts, uncles, and cousins, all of whom somehow affected the direction I eventually headed. And there were, of course, those responsible for my design training—my teachers and mentors.
Perhaps most influential among these was the Bauhaus-trained M. Peter Piening, who taught me about Bauer Bodoni, drawing, and the power of good copywriting. Then came Alvin Eisenman, who had one foot firmly planted in the history of type and printing and the other in the emerging digital age. Paul Rand, whose career began in New York in the 1930s, was a most significant mentor: he not only designed with a mix of spark and humor but showed me that good design must be succinct and visually to the point. Then there was Bradbury Thompson, who taught with a reserve and restraint that typified his manner as well as his design and typography; his work still excites today.
Designer and artist Norman Ives pointed me toward playing with letterforms, cutting, splicing, and blending to create ever more exciting imagery with nothing but the 26 letters of the English alphabet. Herbert Matter taught through the example of his early posters, in which the magic of juxtaposing photographic images and type exploded with excitement. And then there was Walker Evans, whose incredible photographic eye revealed a fascination with the indigenous typography found on roadside signs. His work taught me volumes about seeing and cropping, and his penchant for saving postcards and other graphic ephemera made me look at my surroundings in a new way, pushing me to collect examples of all sorts of interesting visual phenomena.
My contemporaries also exerted their influence during my school years. Our student workshops and class projects were usually carried out in teams; critiques were held in open groups; sketches and ideas were presented and discussed with the class. Sometimes, we spent half the workshop discussing what we had found during the research phase of a project. All of this became part of my experience.
Now, if you take all the early, formative experiences gleaned from among my family, add the more formal lessons imparted by teachers and professors, sprinkle with experiences shared with fellow students, friends, and colleagues—if you whip all of this together with the quizzical traits that informed a lifetime of reading, researching, and collecting, you will find the beliefs and values that have shaped my work as a graphic designer and typographer.
A good designer has an understanding of and appreciation for things like history and current events. He or she will understand contemporary graphic design as a point on a continuum that began with pre-historic handprints on the wall of a cave, and that extends far into a future we cannot yet see. A designer must also understand that all of life is grist for the graphic mill—that all sorts of input, from museum exhibitions to travel photography to simple editorial points of view, can contribute to the reservoir of experience. And it is from experience that ideas flow.
In my years of looking at and thinking about design, I have found that I have always been able to discern when a piece of graphic design has emanated from deep within its creator and when a design solution is merely the product of a software package replete with tricks and widgets. The latter usually ends up being about decoration rather than a strong idea. It may have flash and dazzle, but its excitement will have little substance and less longevity.
I believe that a well-grounded design philosophy combines knowledge and experience with tools and training. From knowledge and experience we get inspiration; tools and training give us the means to transform that inspiration into an effective graphic design solution. Inspiration does not come from the tools themselves, nor does it come from computer software. It comes from living life, from earning, sharing, listening, and reading—all are key ingredients of a lifetime of successful problem solving.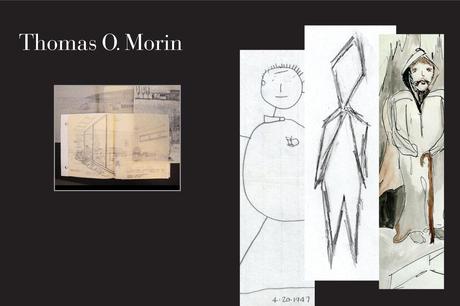 My father's many architectural sketchbooks started me drawing at an early age.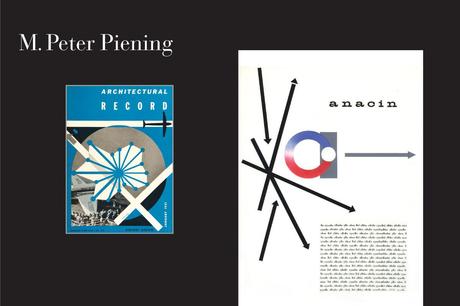 The dynamism apparent in Professor Piening's work is easily seen in this advertisement I prepared for a student assignment in 1962.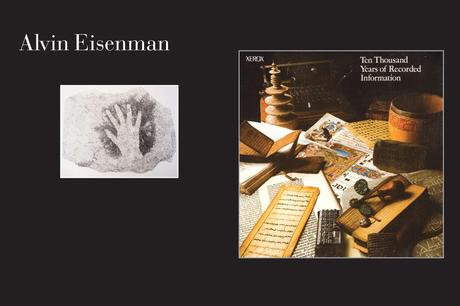 Alvin Eisenman taught me about the historical aspects of typographic communication and its role in the digital age. Client: Xerox Corporation.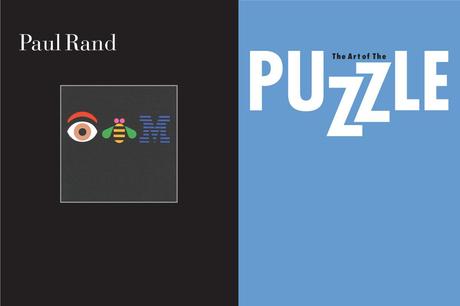 Playfulness and a strong yet simple graphic solution were the legacy of my years working with Paul Rand. Client: Katonah Museum of Art.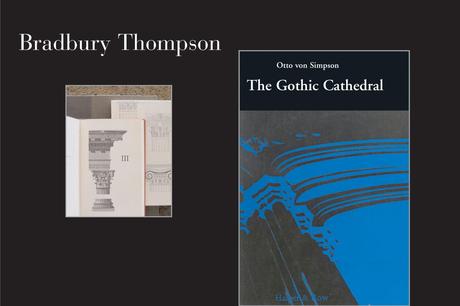 Bradbury Thompson showed me how to combine visual reserve with typographic elegance. Client: Harper & Row, Publishers.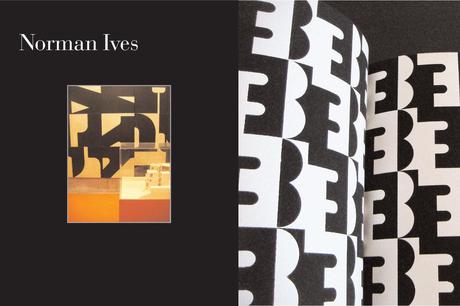 Norman Ives's "slice and dice" approach to typography helped me see and interpret letterforms in infinitely exciting ways, as in this Yale student project from 1968.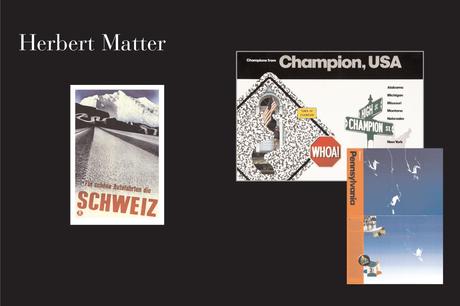 By juxtaposing type with photography, Herbert Matter's posters proved that a simple visual message could explode across the page. Client: Champion Paper.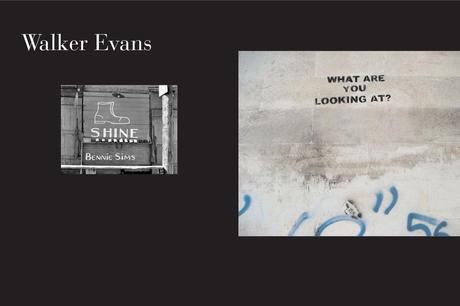 Walker Evans's fascination with indigenous design and signage taught me volumes about seeing and cropping, and about finding inspiration in the everyday.
---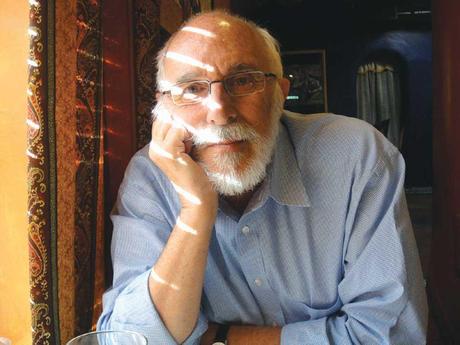 Tom Morin is principal and designer for Context Design Inc., Galisteo, New Mexico, U.S.A.  Mr. Morin has enjoyed a prolific career as a graphic design consultant to corporate America, working for clients such as Alcoa, Champion, General Electric, JP Morgan, Westinghouse, and Xerox. His current focus includes teaching design and typography and designing books for museums and publishers. He is the author of a new visual memoir called Threads of Influence: The Visual History of a Life in Graphic Design. This long-awaited book will be the focus of an exhibition at the Yale University Art of the Book Room Library and Collection in January 2012.
---
For further information on Tom's book 'Threads of Influence' and to know more about his work, please visit:
Threads of Influence: Official Website
Threads of Influence: Facebook Page
Context Design: Tom's Website