HOLLYWOOD—Years ago, they were known as stewardesses, but not anymore. If you call them steward or stewardesses, you will be corrected. These days they are known as flight attendants. Back in the day, they were basically hand-picked, had their weight in proportion to their height and were idolized. Believe it or not, they were so popular, that they would be asked for their autographs. The now defunct airline Pan American Airways, better known as Pan Am, closed it's doors on December 4, 1991 to passenger service.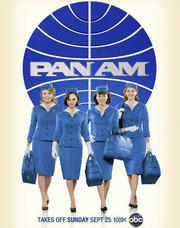 Photo Courtesy of: Facebook

Pan Am became a popular culture since it was the airline that brought us "The Beatles" back in 1964 at John F. Kennedy Airport. Through the years, it was featured in movies such as "The Aviator," National Lampoon's European Vacation" and many more. Premiering on ABC on September 25 is the new television series based on the lives of a 1960s Pan Am flight crew, titled "Pan Am." The TV series is based on the real-life experiences of executive producer Nancy Hult Ganis, a former flight attendant for the airline.

The flight attendants are Laura (Margot Robbie), her sister Kate (Kelli Garner), Colette (Karrine Vanasse),and Maggie (Christina Ricci). This much-anticipated fall show is a must-see TV show.

Another must-see is "The X Factor," which premieres on September 21 on Fox. For those of you suffering from Simon Cowell withdrawal, this is a must-see. Simon personally requested Paula Abdul to join him along with L.A. Reid and Nicole Scherzinger. This will be a family-fun show with plenty of crazy auditions that will remind us of the good old days when Paula and Simon were together back on "American Idol."

One show that has everyone talking around the water cooler is "Dancing with the Stars." The 13th season of "DWTS," which premieres on Monday, September 19, has everyone forming an opinion about Chaz Bono. The producers of the show do not discriminate, so they are sticking with their decision on casting Chaz Bono. The controversy is stirring a lot of buzz for the show. Activist groups like OneMillionMoms.com are calling for the boycott of the show. While famed attorney Gloria Allred and activist Robin Tyler are supporting Bono. The publicity certainly doesn't hurt Gloria Allred. She will soon headline a new courtroom show titled "We the People With Gloria Allred."

One show that will premiere on September 22 on ABC is "Charlie's Angels." We are not sure if this show will live up to the original TV series starring the late Farrah Fawcett, Kate Jackson and Jaclyn Smith. Now the new angels are played by Rachael Taylor, Minka Kelly and Annie Ilonzeh. Bosley will be played by Ramon Rodriguez.

Rose's Scoop: In only two days, tennis star Rafael Nadal's video on YouTube hits almost one million views. On September 4, during his U.S. Open press conference, Rafael Nadal rolled his head back and squeezed his eyes shut in horrifying pain with a leg cramp. You see his human side as he covers his face and slips down the black leather chair. The video can be seen atyoutube.com/watch?v=ABY0BR8d_z0.

Remember the victims of 9/11!